Perspectives on higher education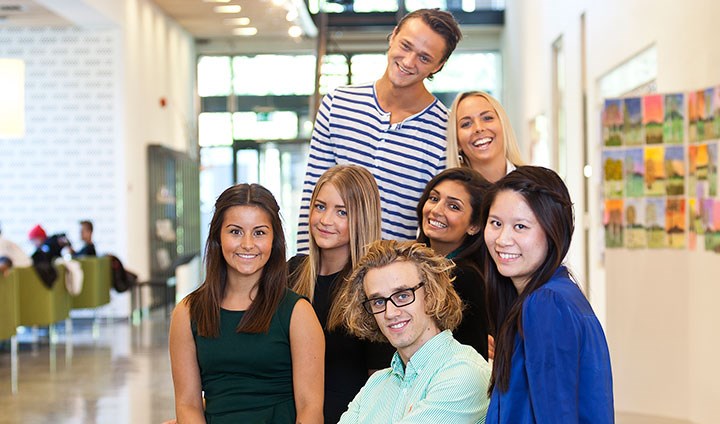 "Perspectives on higher education" is one of the mandatory courses within the ten weeks of university teacher training required for a permanent teaching position at the university, alongside "Foundations of teaching and learning" and "Working efficiently as a teacher". For the other three weeks, you can choose from our optional themed courses.
On this course, you will develop your ability to assess teaching and examination and problematize students' learning from different pedagogical and didactic perspectives.
The perspectives covered include broadening participation, sustainable development, gender equality, democracy, internationalization, accessibility and digitalisation, and during the course you will reflect on how these different perspectives strengthen, weaken, complicate – in short – relate to each other.
The course is organized on the assumption that you actively participate in the course's learning activities and carry out your own work before, between and after the course occasions.
Credits and course dates
The course comprises 80 hours (equivalent of 2 weeks of full-time study). It is digital-based and consists of five course sessions and one examination seminar. If attendance goes below 75%, the participant must retake the course in its entirety.
The same course is also offered in Swedish under the title "Högskolepedagogiska perspektiv".
Course day 1: Friday 17 February 2023, 9.15 am - 12.00 noon.
Course day 2: Friday 10 March 2023, 9.15 am - 12.00 noon.
Course day 3: Friday 24 March 2023, 9.15 am - 12.00 noon.
Course day 4: Friday 14 April 2023, 9.15 am - 12.00 noon.
Course day 5: Friday 28 April 2023, 9.15 am - 12.00 noon.
Examination: Friday 26 May 2023, 9.15 am - 12.00 noon.
Eligibility and selection
Admission is granted to participants with a final result on the course "Foundations to teaching and learning" (Högskolepedagogikens grunder) or the equivalent.
No selection is made. Applicants are offered a place on the course on a first-come, first-served basis provided a complete application has been submitted which the applicant's head or director has approved.
In case of too few applicants the course may be cancelled.
Course fee
Employees at Örebro University:
800 sek/week excluding VAT
Total cost: 800 sek excluding VAT
External applicants:
2 000 sek/week excluding VAT
Totalt: 2 000 sek excluding VAT
The course fee will be invoiced after the deadline for registration for the course. In the event of cancellation after the last day of registration or an interruption of the course, no refund will be made.
If you have any questions regarding the application process, feel free to contact us
.
Application
Registration for the spring semester's course is now closed. Late registration is possible – subject to availability on the course – by sending an email to
.