This page in Swedish
Ingemar Engström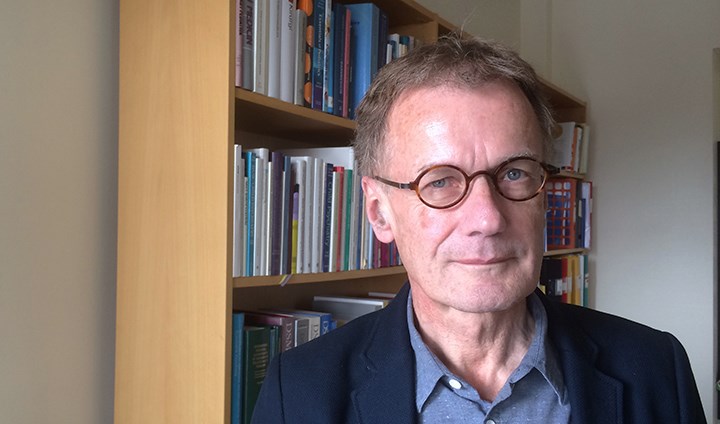 Professor, physician, child and adolescent psychiatrist, public opinion writer and ethics expert. There are many descriptions that fit Ingemar Engström and his outspokenness and fervour has been commended, but also criticised. He has worked within research and development since the 90s and believes that it is a researcher's duty to point out problems and shortcomings to bring them up on the agenda.
Facts:
Ingemar Engström holds the following appointments within medical ethics:
* chair of the Swedish Society of Medicine's delegation for medical ethics
* expert in The Swedish National Council on Medical Ethics
* Swedish representative in the Nordic Committee on Bioethics
* ethics expert in the Swedish Medical Products Agency's scientific committee
* ethics expert in Swedish Agency for Health Technology Assessment and Assessment of Social Services' scientific committee
* ethics expert the Swedish National Working Party for Cancer Drugs
* expert in the government committee on extended access to assisted conception
For Ingemar Engström, it was a choice of psychology or medicine but when it was time for him to apply to university, medical school came out top. However, while at medical school the course in psychiatry sent him back in the other direction.
"Many people associate child and adolescent psychiatry with distress but that is of course not the whole truth. There is a great deal of help to be had for children and families struggling with mental health problems. But naturally, it is upsetting to see children who are not faring well," says Ingemar Engström.
"And if that day would come when you see children in difficult situations and it is not getting to you, then perhaps you should do something else. When I worked as a child and adolescent psychiatrist, we spent one day a week at child health centres or within the school health services to stay in touch with what can be considered as being within the range of normal, so to speak."
Children blamed themselves
The decision to go into research was a result of being asked why some children suffering with chronic bowel disorders, such as ulcerative colitis and Crohn's disease, seemed to have a particularly rough time in life. It was obvious that there were factors, other than the severity of the disease, that determined their quality of life, but there was not much research to refer to. Ingemar Engström therefore chose to write his doctoral thesis on the subject.
"It turned out that children who blamed themselves for their condition had a particularly hard time. On the opposite side of the scale, children who felt that the course of the disease was affected by external conditions alone also had a rough time. The children who coped the best were those who were able to take responsibility for things they were able to do to make their disease easier to carry, without blaming themselves," says Ingemar Engström.
Since the mid 90s his main focus has been research and development. He set up a psychiatric research centre, now part of the Örebro University Hospital research centre, within Region Örebro County. His research spans a variety of fields, and he has studied eating disorders, such as anorexia and bulimia, anabolic steroids, compulsory psychiatric care, Internet-based therapies, and electroconvulsive care (ECT).
"Doctoral students have come to me with problems they have had to face in their clinical practice, and as a supervisor I have therefore worked with many different aspects of both child and adolescent psychiatry and adult psychiatry."
Medical ethics issues
In the last few years however, Ingemar Engström has primarily worked with medical ethics issues and he is the chair of the Swedish Society of Medicine's delegation for medical ethics. He is also an external expert for The Swedish National Council on Medical Ethics (Smer).
"Smer is a national body of experts in the medical-ethical field, affiliated with the Government Offices. At the moment we are working on a report on the ethical aspects of ADHD in relation to the skyrocketing rates of diagnoses that we have seen in recent years. Is being diagnosed always a good thing? Are there cases of overdiagnosis? Are we allowed to be 'different' in today's society? And if so, to what extent?"
Other fields where we are seeing rapid developments are within gene technology and nanotechnology. Here ethical issues concern to what degree society should give research free reins. By using gene technology, such as Crispr-Cas9, it is today possible to cut and paste our genes in order to cure certain hereditary genetic diseases.
A human form of GMO
"This is a human form of GMO. It may cure diseases but it also creates changes in the genes that will be passed down to future generations. It is not ethically straightforward."
On the other hand, ethics is not only about what you should do, but also what you should not do, for instance when there are not enough resources. What should the priorities of healthcare be when it comes to new expensive drugs or treatments? Who should receive them and who should go without?
"Technically we are able to do more, but we will never be able to afford everything. Not everybody can have it all, but no one is prepared to swing the axe or draw the line for the public service undertaking. There has to be clear and distinct principles for prioritisation which will work in practice and which the public can accept."
Ingemar Engström has sometimes been criticised for his outspokenness. "Do we have the right to do this to people?" he asked in a piece in the Swedish broadsheet Dagens Nyheter when the child and adolescent psychiatric clinic in Stockholm had been reported for locking up children and young people individually in a seclusion unit. Despite criticism he feels that it is important to participate in the public debate and many have commended him for his contributions. In 2011, Dagens Medicin, a Swedish periodical for the healthcare sector, gave him their public opinion award.
"It is a researcher's duty, pointing out problems and shortcomings that we feel should be discussed," he says.
Active in the debate
He has been active in the debate on palliative care, organ donation and healthcare governance. He has initiated a project on valuable healthcare, in which healthcare is analysed with the aim of proposing better management alternatives than the current emphasis on New Public Management, where the focus is on control and detailed measurements, increased bureaucratisation and more pronounced governance from politicians and civil servants.
"Priorities have to be made based on who is in greater need of care. If healthcare funding is entirely based on the number of patients treated, a number is just a number, it does not take into account the patient's actual healthcare needs. We must take care so that weaker groups in society do not lose out with such a system."
Text: Linda Harradine
Translation: Charlotta Hambre-Knight