About this team
About this team
Team information
Contact
Research Subject
Research environments
At home after discharge from day surgery many patients feel insecure, worried, and lonely due to a lack of feedback and information about normality and relevant expectations for the recovery process. Patients may also feel dependent on primary care; however, this care is often considered vague regarding accessibility and structure. Symptoms that required unplanned health care contacts, phone calls, or outpatient clinic visits are also frequent during the first two weeks. Until today there are no systematic assessments of patients' postoperative recovery either by paper-based or by any web-based or smartphone devices. There is a great need to systematic assess and register postoperative recovery, and to thus enable evaluations and comparisons of the usefulness and cost-effectiveness of different technical approaches to care, drug treatment, care activities, competence development, etc.
As well as to guide improvements in areas of anesthesia and postoperative care among those who currently have low-quality postoperative recovery. This project aims to facilitate the assessment of postoperative recovery and the compilation of related data by developing and evaluating different patient-reported-outcomes-measures (PROM) assessing postoperative recovery in children (PRiC) and in adults, the Swedish web-version of the Quality of Recovery (SwQoR). Furthermore, to develop effective procedures and secure technical solutions for postoperative follow-up that ensure patient safety and self-care, as well as make postoperative care more cost-effective. To enable this, an interdisciplinary research team including researchers from health care, informatics and health economy has been established. One IT company is also closely involved in the development of the technology, infrastructure architecture, information privacy, and security.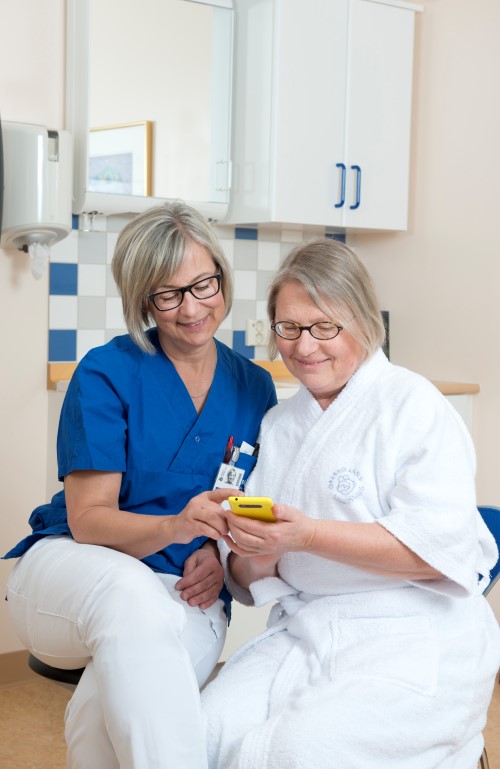 Surgery of the tonsils is still one of the most frequent procedures worldwide during childhood. Tonsillectomy and tonsillotomy cause severe and extended postoperative pain as well as a high frequency of nausea and vomiting. As children's anxiety are related to postoperative pain, education and information provision for children may improve postoperative pain experiences. Guidelines for pain management were introduced 2013 by the research group in the National Tonsil Surgery Register in Sweden and these guidelines are now implemented at clinics in Sweden. The research aims to 1) follow up several aspects of the guidelines: effect on pain management, outcome of different analgesics and factors of importance for successful implementation of new guidelines, 2) to evaluate whether the web-based information for patients undergoing tonsil surgery improves quality care and provides facilitating tools for patients, relatives as well as caregivers. To enable this an interdisciplinary research team is set up with close collaboration with the reference group for tonsil surgery in the Swedish Tonsil Surgery Register.
The research includes psychometric, exploratory, qualitative, register and clinical trial studies as well as health economic evaluations.
Researchers
Research Projects