Go-ahead with new Master's programme in IT security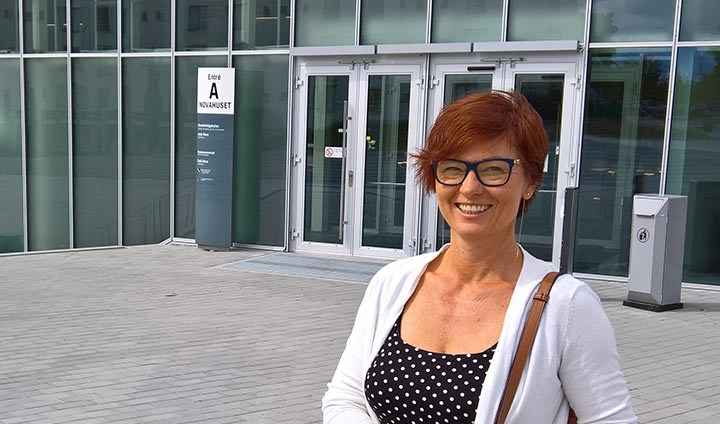 Ella Kolkowska
IT security is complex and involves both what to do and how to do it. IT problems are ever increasing, with errors costing a great deal to correct and where much depends on human actions. An insight that has led Örebro University to start a Master's programme in informatics with a new specialty in information security.
"Our specialisation is on management and control of information security. With that knowledge, graduates will then be ready to work with information security at the management level," says Ella Kolkowska, programme coordinator for the international Master's programme, starting autumn 2018.
The recent scandal at the National Transport Agency has turned IT security, or more precisely the lack of security, into a heated discussion. However, planning of Örebro University's new Master's programme started already a year and half ago.
"That what happened at the Transport Agency is an example of how poor information concerning security awareness is in general. The fact is, an IT security officer warned management, but they did not fully understand the seriousness of the warnings," says Ella Kolkowska.
It is all about technology
When designing the Master's programme, Örebro University cooperated with companies, many of them in the IT industry, and government agencies, including the Swedish Civil Contingencies Agency, MSB.
In Sweden, most Master's programmes in information security are concerned with the technological aspects. At Örebro University we will focus instead on management and control, where the organisation and knowledge about how people act, are as important as technical safeguards.
"Today, employees can access sensitive information using mobile phones, private computers and tablets. Even if this is good progress, it also means that working with IT security is much more complex. Therefore, explicit rules and an awareness of information security are as important as technical protection, such as firewalls," says Ella Kolkowska.
Solving problems is important
This insight is the core of the new Master's programme at Örebro University. Teaching is based on real world cases developed in cooperation with collaborating companies. Companies will also participate in guest lectures. The ability to solve problems is a guiding principle for the programme.
"The labour market outlook is positive. Knowledge about how organisations function is essential in developing information security administration. There is a big difference in management and control of information security for a university and for the military," says Ella Kolkowska.
The Knowledge Foundation (KK-stiftelsen) has funded the work of developing the new specialisation of the international Master's programme with Avans programme funds. Avans aims to develop new research-based programmes at the new higher education institutions, and strengthen competence management in business and industry at advanced levels and in strategically important areas.
Text: Maria Elisson
Translation: Jerry Gray
Photo: Private