This page in Swedish
Örebro University once again high on list of world's best universities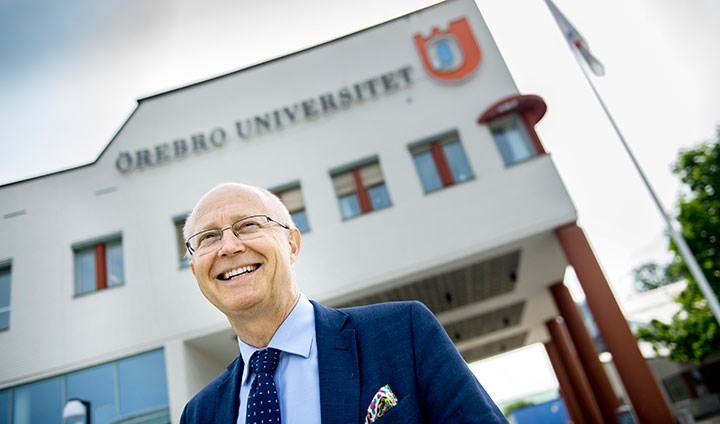 Örebro University is in place 405 when Times Higher Education ranks the world's best universities – thanks to high quality research and a high degree of citations.
More about the ranking
Higher education institutions are ranked according to different criteria and weighting within the following areas: education (30 per cent), research (30 per cent), citations (30 per cent), international outlook (7.5 per cent) and industry income (2.5 per cent).
To be included in this ranking, two basic criteria must be met. The higher education institution must offer courses and programmes at the undergraduate level, and its researchers must have published at least 1,000 scientific papers in the past five years leading up to the ranking.
The ranking is based on higher education institutions' self-reporting, researchers' questionnaire answers, and a citations analysis performed by an international publishing company.
"Once again the ranking shows that our research is of high quality," says Vice-Chancellor Johan Schnürer.
Times Higher Education is one of the most highly regarded university rankings in the world. There are some 20,000 higher education institutions globally and of these, 1,258 made the World University Rankings 2019.
Stiffer competition
The number of higher education institutions on the ranking has increased, last year the number was 1,102. Competition has therefore stiffened, which may explain why Örebro University now moves down a few spots. The results published on Wednesday, shows that the University ranks at 405th place compared to last year's 386th. That means that Örebro University can now be found within the 401–500 band compared to last year's 351–400.
This despite the fact that Örebro University scored higher than previously in three of the five areas that form the basis of the ranking – citations, research and industry income. The higher scores did not result in higher rankings but rather slight drops in the table within each area.
Prioritised goals
"Research and citations are prioritised goals in our new strategy. It is therefore very gratifying that the University scores in these areas have gone up. At the same time, we see that a growing number of higher education institutions qualify for this ranking, bringing increased competition," says Johan Schnürer.
Citations means that other researchers refer to scientific publications written by Örebro University's researchers. If you look solely at citations, Örebro comes in at number 172 in the world, which is a very good result.
"It is an indication that our research has an international impact," says Johan Schnürer.
At the same time, he says, Örebro University must continue its focus on strengthening its reputation internationally.
Eleven higher education institutions in Sweden
Of the eleven Swedish universities making the list, Örebro University takes 11th place. In total, there are some 40 higher education institutions in Sweden.
The University has also ranked high on Times Higher Education's ranking of the world's best universities aged 50 and younger. That list includes 250 higher education institutions in 55 countries and this year, Örebro University secured 62nd place.
Text: Mattias Frödén
Translation: Charlotta Hambre-Knight