This page in Swedish
Division of Sport Science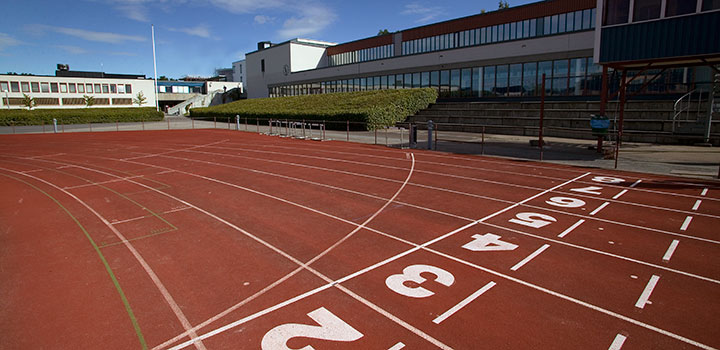 Sport and physical activity plays an important role in many people's lives. The purpose of sports can be anything from daily exercise, recreation and experience to performance and competition. Sports can also be in various forms such as physical exercise, a variety of sports, recreation and dance.
The academic subject of sport science is by nature interdisciplinary. Sport science can be defined as the study of physical activity undertaken with the aim of promoting physical and mental health, recreation, competition performance and aesthetic experience.
The tradition of sports education in Örebro goes back to 1966, and today we offer a wide range of programmes at the undergraduate, Master's and doctoral levels. At Örebro University you can study to be a teacher in physical education and health, a coach or a sports manager. We also offer an international Master's programme focused on physiology and medicine. Our campus, with its sports facilities and proximity to recreational areas, parks and wooded areas, creates a unique environment for you as a student. Read more about our school's history here.
Research
Research in sports science at Örebro University is mainly conducted within the research environment Research in Sport and Physical Activity (RISPA). The environment is organised into two research groups – Metabolism, Inflammation and Physical Activity (MIPA) and Social Science in Sport Research Group (SIS-RG). The research groups focus is in two areas. The first is on sports physiological and medical research with regard to the body's adaptation to inactivity as well as to critical and long-term physical work in both health and disease. The second focus area is the social and educational aspects of sports, including issues and methods from perspectives such as sports teaching and learning, sports psychology and sports history.