Welcome to Sweden and to our beautiful city Örebro!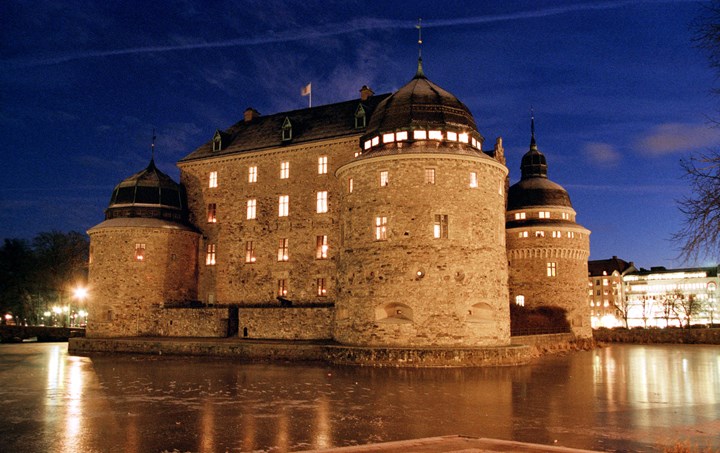 Please note that payments in Sweden are often done via apps or with credit/debit card. Buses, restaurants etc may not accept cash.
The municipality of Örebro is governed by the municipal council, with representatives from the political parties that is elected by the people every fourth year. Örebro has around 40 municipal compulsory schools, 15 independent schools and one university. The university is one of the largest employers along with Epiroc and the university hospital. Örebro is also the European Capital of Sign Language and has the only national high school for deaf and hard of hearing students in Sweden.
Offers something for everyone
Örebro offers something for everyone, great cultural life, restaurants, nature just around the corner, fun shopping and history. One of the most famous things in Örebro is the castle, which is situated on an island in the river Svartån in the city centre. The castles history goes back to the 13th century and from the beginning it was built for defense, then rebuilt to a royal castle for Gustav Vasa. Today the castle works as headquarter for the county governor, a tourist attraction with guided tours, museum and office for several businesses.
The city also offers a wide range of outdoor and leisure activities. For example, you can take a walk from the city centre to Stadsparken (city park) and the open-air museum Wadköping, a small village with old buildings from 17th, 18th and 19th century with shops, cafés, bakery, exhibitions and museums. Around ten minutes from the city centre you'll find the nature reserves Oset and Rynningeviken with great paths for hiking or cycling. The nature reserves are located by the lake Hjälmaren which is the fourth largest lake in Sweden.
More information about Örebro
We hope that you will enjoy your stay and the conference in Örebro, and that you'll have some time to explore the city. Here you can read more about Örebro and what you can do while you are here, Visit Örebro