Early Career Researchers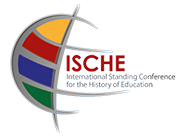 As in previous ISCHE-conferences, several events will take place during ISCHE 42 aimed exclusively at undergraduates, postgraduates and other early career researchers. These events are also open to participants with a PhD degree for less than five years. The ISCHE 42 ECR representatives Inês Félix (Executive Committee) and Emma Vikström and Franziska Primus (Local Organizing Committee) are coordinating these efforts.
ECR-Lunch
During ISCHE 42 we will be hosting an Early Career Researcher Lunch, intended to welcome young scholars from all over the world and introduce the ISCHE-EC members. This will be an excellent opportunity to meet other researchers in the field, learn about ISCHE initiatives and to give feedback on how ISCHE can support you as an early career researcher.
ECR-Dinner
In the evening, we will get together for the Early Career Researcher Night Out. This will be another great opportunity to exchange experiences and network with other delegates. More information will follow on this.
Session on Publishing
ISCHE 42 conference features a special session for ECR-researchers focusing on Publishing in History of Education Journals. Some of the most renowned editors-in-chief from worldwide and prestigious journals will be invited to discuss publication strategies and provide advice on scientific writing and communication.
Questions?
Please contact Emma Vikström and Franziska Primus, who are responsible for the ECR-activities, via
.