Content and schedule
9 April 9.00-12.30
9.00- 9.45 Welcome
Who are here
Distance and digital learning
The example of a program and what we have learned - affordances
9.45- 10.00 Break
10.00 - 11.00 Keynote by Juuso Nieminen: Inclusive assessment in the age of exclusion
11.00 - 11.20 Breakoutrooms
11.20 - 11.30 Break
11.30 -12.00 Sofie Adaszak: Students with specifik learning difficulties and their experiences of support for meaning in higher Education (20+10 min)
12.00 -12.30 Conclusions, Joint discussion and farewell
---
Keynote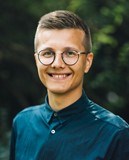 Juuso Henrik Nieminen is a postdoctoral researcher at the University of Eastern Finland. Nieminen's research concerns inclusive assessment and learning environments in higher education, with a special focus on student perspective. Nieminen is collaborating in various international research projects to understand assessment and feedback practices through socio-cultural and -political frameworks. Drawing on a background in both mathematics education and disability studies, Nieminen's approach to assessment research is multidisciplinary and widely collaborative. Currently, Nieminen is working with disabled students to rethink assessment practices in higher education.
---
Background
During 2020 there has been a need to quickly develop strategies for inclusion and education and new situations and challenges in regards to who students are included or excluded has raised. Changes has also been made in regard to content, teaching methods and approaches to the assessment of knowledge. Much information and many thoughts has been circuling on case, risk, danger and crisis. In the midst of this we are expected to have as our prime perspective inclusionary, creative, modern and high quality education. Michael Foucault's words help us to partly understand what is going on, and the more general conditions in which we live, work and educate in the time of the pandemic.
'Case, risk, danger and crisis are, I think, new notions, at least in their field of application and in the techniques they call for, because a series of interventions will have the aim of precisely not following the previous practice of seeking purely and simply to nullify the disease in all the subjects in which it appears, or to prevent contact between the sick and the healthy' (Michel Foucault, 2009, Security, territory, population: Lectures at the Collège de France 1977-1978, pp 61-62).
There is a responsibility layed on indiviudals but also the "herd", and in which risk and crise is to be governed and managed through trust, obligations and understanding, as displayed as our prime minister held a speech to the citizens but also in statements from FHM;
"Everyone has to follow the advice and recommendations. These are not tips. This is what you are obliged to do. The ones who put themselves over this are putting the rest of us at risk. Every decision in every person's life makes a difference and counts" (Stefan Löfven, Prime Minister of Sweden).
"I think it's very important to have trust, and I think it's been shown over time, with Ebola in west Africa, with many big outbreaks in the world, you need to have public trust to stop the disease. It's important that the public understand what you are trying to achieve and work with you. I think that's what we've managed to achieve in Sweden so far" (Anders Tegnell, Sweden's Anders Tegnell: We did not pursue "herd immunity" against Covid-19, New Statesman, 23 October 2020, https://www.newstatesman.com/world/europe/2020/10/sweden-s-anders-tegnell-we-did-not-pursue-herd-immunity-against-covid-19.