Accomodation and about Örebro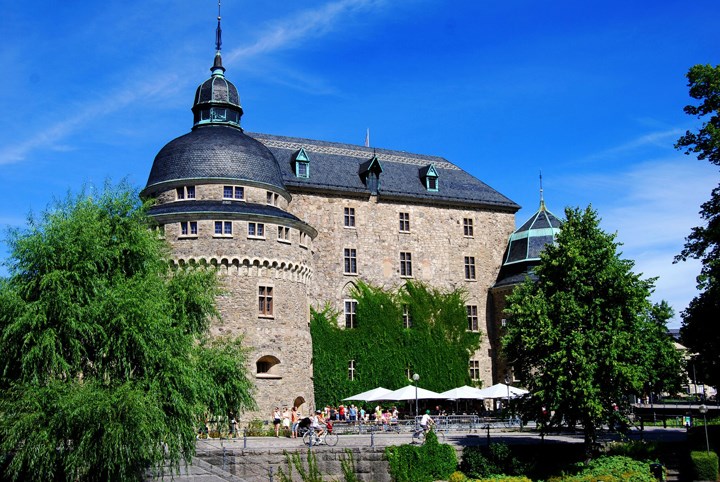 Accommodation
There are rooms reserved for the conference participants at two hotels in Örebro. You find the reservation deadline in the hotel information. After the reservation deadline you can still make a reservation if there are rooms available. Örebro hosts many conferences so it is important to make the room reservation early.
To make a reservation please contact the hotel you prefer in the list below and give the hotel the booking reference when you make your reservation. All prices include breakfast and VAT 12%.

City Hotel Örebro
Kungsgatan 24
Phone: +46 19 601 42 00
E-mail:

Single room: 930 SEK/night
Booking reference: SVF2022
Rooms reserved until 2022-08-17
Elite Stora Hotellet
Drottninggatan 1
Phone: +46 19 156 900
E-mail:

Single room: 1p, 1057 SEK/night
Double room: 2p, 1300 SEK/night
Booking reference: SVF2022
Rooms reserved until 2022-08-17
---
About Örebro
Offers something for everyone
Örebro offers something for everyone, great cultural life, restaurants, nature just around the corner, fun shopping and history. One of the most famous things in Örebro is the castle, which is situated on an island in the river Svartån in the city centre. The castles history goes back to the 13th century and from the beginning it was built for defense, then rebuilt to a royal castle for Gustav Vasa. Today the castle works as headquarter for the county governor, a tourist attraction with guided tours, museum and office for several businesses.
The city also offers a wide range of outdoor and leisure activities. For example, you can take a walk from the city centre to Stadsparken (city park) and the open-air museum Wadköping, a small village with old buildings from 17th, 18th and 19th century with shops, cafés, bakery, exhibitions and museums. Around ten minutes from the city centre you'll find the nature reserves Oset and Rynningeviken with great paths for hiking or cycling. The nature reserves are located by the lake Hjälmaren which is the fourth largest lake in Sweden.
The city of Örebro will host the biggest Scandinavian art biennial (June-September) where contemporary art from all over the world is exhibited around the city center for free. Read more here!
More information about Örebro
We hope that you will enjoy your stay and the conference in Örebro, and that you'll have some time to explore the city. Here you can read more about Örebro and what you can do while you are here, Visit Örebro