This page in Swedish
Education and learning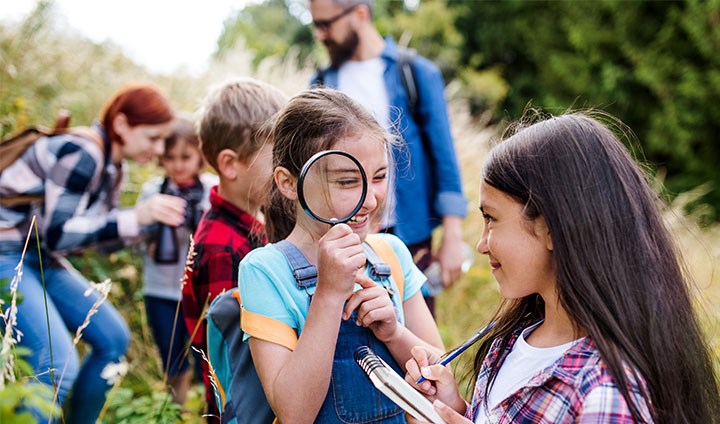 The transition to a sustainable world requires radical changes in both our individual lifestyles and the organisation of society. Sustainable development can be seen as a common learning process that requires new ways of valuing, understanding and relating emotionally to the world we live in.
Education plays a key role in this process. But educating about an uncertain and risky future also presents teachers and leaders with new and difficult challenges. The research on teaching, education and learning for sustainable development at Örebro University aims to generate new knowledge and theoretical perspectives that can form a scientific basis for meeting these challenges.
The research focuses on questions such as:
how can education create conditions for a democratic transformation of society?
what is required for people to develop a sustainability commitment?
how should teachers teach about controversial political and ethical issues related to economic, social and global justice?
how do people learn to take moral responsibility for people in other parts of the world, for future generations and for the natural environment?
how do values ​​and knowledge interact when we question old habits and develop new ones?
what role do emotions play in learning for sustainable development?
what significance do nature experiences have for people's environmental concerns?
how is pedagogical leadership designed for a sustainable development?
Örebro University has a long research tradition as well as national and international reputation in the field of environmental and sustainability education. Extensive pedagogical and didactic research in this field is conducted within the research group ESERGO.
Research with a psychological and sociological focus that concerns learning and sustainable development is also conducted within the research environment CESSS.
In addition, several research projects are conducted on learning and sustainable development – not least in the case of young people:
Food and health in educational contexts and Food in learning are research projects that investigate how sustainable school meals can be used and serve a hub in learning for sustainable development. In this area, we are collaborating in a Nordic project, LEARNFOOD.
In the project Gustatory wisdom in a knowledge-driven society researchers examine how the idea of bildung impacts on gastronomy.