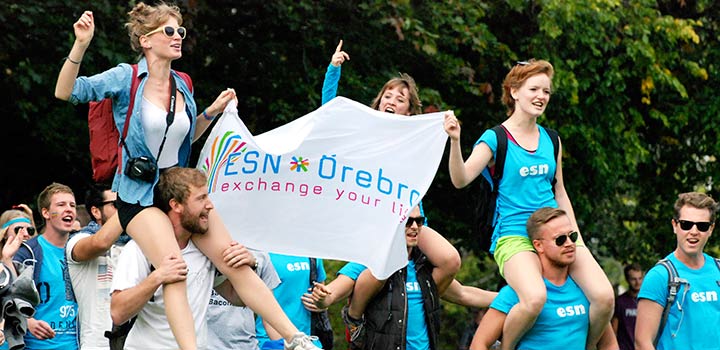 At the beginning of each semester there will be an Orientation Programme that will help you to integrate into the Swedish way of life and the academic system. It starts with the arrival day and we strongly advise you to arrive in Örebro on that day. On arrival day we have extended office hours, you can pick up the keys to your housing and you will also get a lift to your housing from the university.
Arrival Day(s)
In the autumn semester there are two arrival days and in the spring semester there is one arrival day. During arrival day the International Office in cooperation with the non-profit student organization ESN Örebro welcomes you to the University at an ESN Arrival Camp. The International Student Assistant will hand out the keys to your accommodation together with some important information. You will also meet "fadders" (student buddies), and get together with other exchange students. The ESN crew will help you with questions, inform you about activities during the semester, and guide you to your accommodation.
Getting to the University from Örebro town centre
Orientation Programme
The Orientation Programme is a collaboration between the University and the student organization ESN Örebro. The organization consists of Swedish students and their aim is to help the exchange students and make them feel welcome. During daytime you will get practical information from the University and during the evenings and weekends ESN will organize social activities for you. The social part of the Orientation Programme is voluntary but the University highly recommends that you participate. This will be a great start of your time abroad.
You have to pay a fee for the social activities in the Orientation Programme that ESN arrange. You pay the fee along with the payment for accommodation, and the cost is currently 900 SEK.