Beerpong tournament & College party
18 September 2019 18:00 – 00:00 Ritz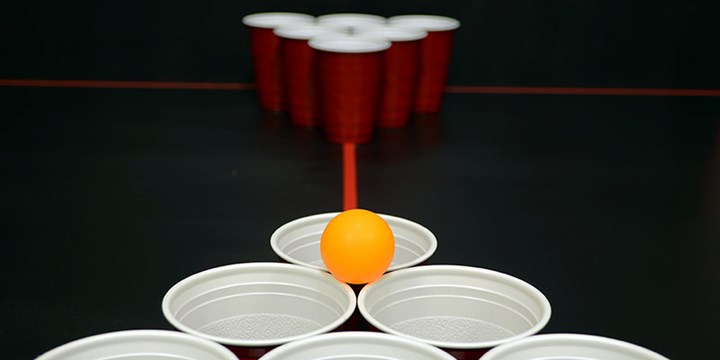 Beer pong and a true college evening!
Tonight we are going to Ritz together with the Exchange students to have a beerpong tournament. Beerpong is generally played by teams of two in which each team takes turn throwing a table tennis ball into the other team's cups. Once a ball lands in a cup, the cup is taken away and the opponent then drinks the contents of the cup.
After the tournament, we will head towards Strömpis to end the night in full American style - with a College party together with all the other student sections.