Lantmännen
About Lantmännen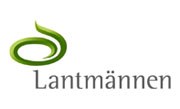 Lantmännen is one of the largest groups in agriculture, machinery, energy and food in the Nordic region. The company, with brands including AXA, Kungsörnen, GoGreen, Hatting, Schulstad and Gooh, are owned by 33,500 Swedish farmers, have about 8 600 employees, are represented in 22 countries, and have an annual turnover of 33 SEK billion. Lantmännen is firmly rooted in the knowledge and values that have existed among our owners for generations. We conduct research, development and operations throughout the chain, enabling us to take responsibility from field to fork.
About our collaboration
Product with a confirmed health impact is a strategic area for Lantmännen. We belive that cereal products and fibers are important sources for prebiotic activity in colon and also to a lower degree in the small intestine. If we, via research can develop specific products that can help people to prevent lifestyle diseases, it will give them a better life and it will also have an impact on the whole society.
The cooperation with Örebro University and our involvment in the research plattform Nutrition Gut and Brain Interactions Research Centre (NGBI) is a strategic research initative from Lantmännen that will give us;
• a direct acess to a international forefrontposition in research and knowledge on interactions between food (prebiotic) and it's physiological effect in humans, as for examples: bloodsugar, insulin, satiety, weight, inflamtions markers, production of shortchain fatty acids, gut permeability, mikrobiota and its interaction to the brain functions (mood, stress etc)
• a direct acess to run human exprimental studies with own existing, as well as novel, food compunds
• enough results and knowledge from joint research studies to be able to apply to EFSA for health claims
• the possibility to extrapolate knowledge and results to the feed area
• elaborate synergism between Lantämmen and other NGBI industrial partners
• an objective from NGBI to further support additional research initative that Lantmännen has with other universities, institutes and other cooperation partners in Sweden and abroad.
Christian Malmberg
Food R&D Project Manager
Lantmännens hemsida