Do you know that you can get help with academic writing?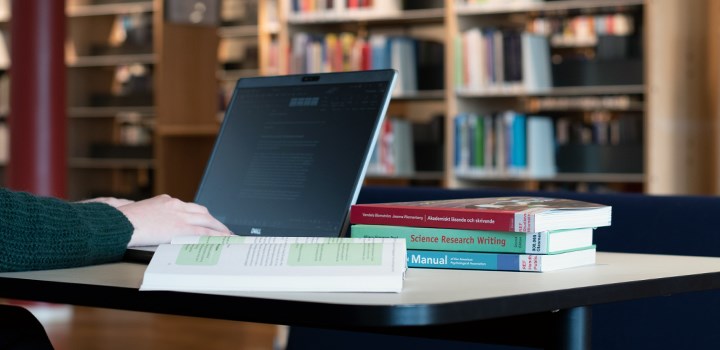 Are you writing your thesis? Do you have to complete other assignments? Remember that you can get help with your academic writing at the University Library.
Use our guide to academic writing if you need help with quoting and paraphrasing, using different referencing systems, or avoiding plagiarism. If you cannot find an answer to your questions in the guide, you are welcome to visit one of our drop-in tutoring sessions. During drop-in we focus on questions that can be answered quickly, so choose one or two aspects to ask about before you visit us. If you need more help after visiting our drop-in, or if you want to ask various questions about a longer text, you are welcome to book a tutoring session instead.
Our tutors focus on structure and style, and can give you the advice you need to continue working independently on your texts. Follow the links to read more about how drop-in and booked tutoring sessions work, and to make your appointment. You can decide whether you want to meet your tutor via Zoom or at the Main Library.
Academic writing should be an opportunity to show how much you know, not a punishment. Visit us if you need help!