Extended opening hours – use the library when we are closed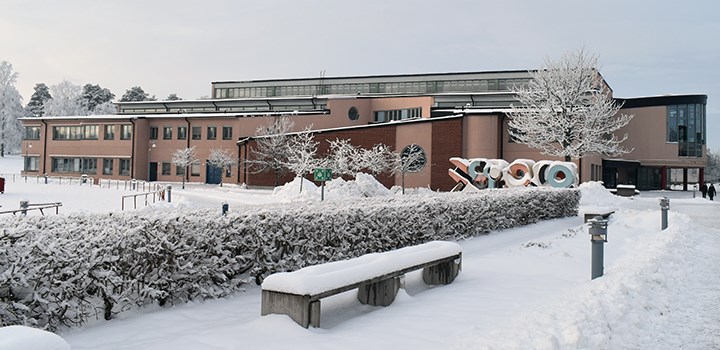 From 18 January, the Main Library will have extended opening hours 8:30–11:00 on weekdays. This means that Örebro University students and staff can access the Main Library outside our opening hours.
- We hope our visitors will appreciate the opportunity to get extended access to our facilities during the pandemic, while we also reduce the risk of crowding, says Anna Boström, manager at Örebro University Library. We have had extended opening hours at the Medical Library for Region Örebro County staff and students at the School of Medical Sciences, and it works superbly. Now we are testing it at the Main Library too, and we will be following up to make sure it works well. We look forward to further increasing our extended opening hours as soon as the infection rates improve, or even better, returning to our regular opening hours.
The library is not staffed during extended opening hours, but visitors can access all study places, computers and course literature (except interlibrary loans). Use a lending machine at the entrance to borrow books.
Enter with your key card
Use your key card to enter the library during extended opening hours.
Students can use the University Card as a key card. You can activate this function via Studenttjänster.
Staff can enter the library with their usual key cards, and no additional activation is needed.
Entering the library
Swipe your key card through the reader outside the entrance of the Main Library building and tap the card to the reader placed between the two library doors.
Any questions?
Use the chat function on our website to contact staff during our extended opening hours, oru.se/ub.