Make your voice heard!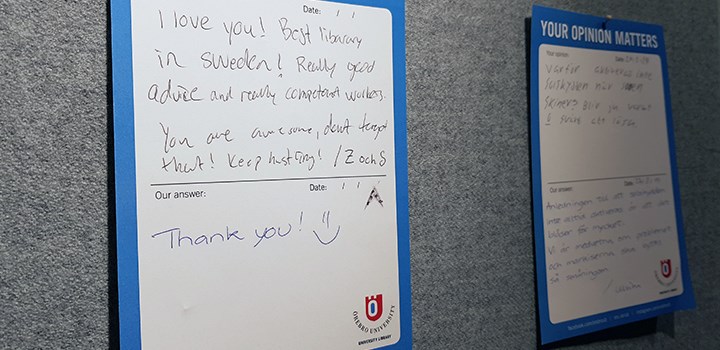 Is it hard to find your way in our research guides? Or do you just want to let us know that you've discovered a new favourite book from our book relay on Instagram? Use 'Share your thoughts' to let us know what you think about the University Library.
There are different ways of sharing your thoughts with us anonymously. Write on the board at the entrance of the Main Library, or visit our webpage and complete the form. If you want answers, however, it is best to contact us in a different way.
We value your opinions and are constantly trying to further improve our services to the benefit of our visitors.