This page in Swedish
News on publishing agreements, services and electronic resources 2023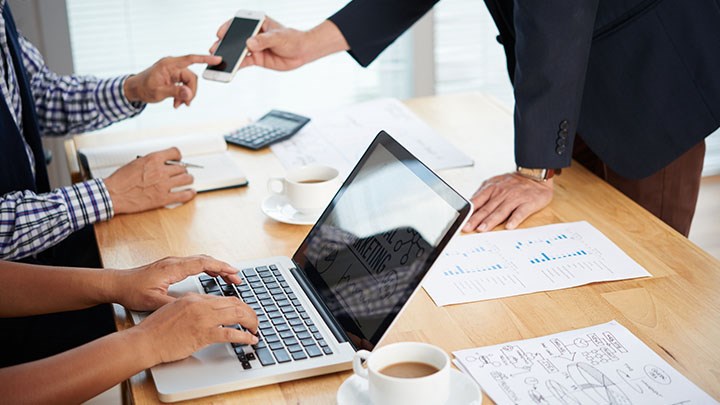 New agreements have been entered for open access publishing and research support services. Changes have further been made to some database agreements.
Publishing agreements
The University Library has some 20 agreements with publishers where open access publishing is included for corresponding authors at the University. Information on all agreements is available at the Research Support pages on the University website.
New agreements have been entered with publishers Medical Journals Sweden and John Benjamins, and the agreement with Wiley have been expanded to include journals under the Hindawi imprint.
Financial support for open access publications
The financial support for publishing open access, administered by the University Library, continues in 2023. This support facilitates open access publishing in cases where a publication outlet is not part of a publisher agreement.
Research support services
An agreement has been entered for Covidence, an online tool you can use for systematic literature reviews.
We are also in the process of providing access to Cabell's Predatory Reports, a tool that can assist in evaluating scholarly journals. More information on Cabell's Predatory Reports will be available soon.
Database updates and changes
Browzine, a tool that allows you to easily browse, read, and keep up-to-date with current scholarly journal content, now has a function for email notifications where you can receive scheduled alerts, daily or weekly, when articles are published in the journals you follow.
Business Source Premier has been changed to Business Source Elite. There is a significant overlap between the products, and full text coverage in the top-used journals unique to Business Source Premier is well covered by our other resources, in particular the larger publisher agreements.
The ebook package ClinicalKey Student has replaced Access Medicine and Thieme MedOne.
PsycTherapy is now available on the EBSCO platform. No change has been made to the content and the search interface is similar to other EBSCO databases.
Recently purchased ebook collections
With remaining funds for the budget year 2022, the following collections have been purchased:
Taylor & Francis Climate Change and Sustainability
An ebook package with some 140 titles on sustainability and climate change.
JSTOR Evidence-Based Acquisition
Through an agreement with JSTOR, access has been enabled to some 70 000 e-books, primarily published by various University Presses. At the end of the agreement in July 2024, the usage will be analyzed and the top-used titles are then incorporated into the Library's permanent collection.
Ebook collections from Springer
A number of ebook subject collections have been purchased from Springer. Subjects include Business & Management, Education, Intelligent Technologies and Robotics, Law & Criminology and Social Sciences. A title list is available.
Further, a small number of ebooks have been acquired as many users have attempted to access them.
All purchased ebooks are available through the Library's search service Primo.
Cancellations
During 2022 in-depth analyses regarding usage and cost has been made. As a result, agreements on the following databases have been terminated:
Academic Search Premier
The database content is covered by other existing library resources to a high degree , in particular the larger publisher agreements, but also through journal archives that have been purchased through the years.
AMED, BMJ Best Practice, Leisure & Tourism, and Naxos Music Library
The agreements have been terminated following an overall assessment of usage (multi-year trends) and cost developments.
E-book packages Access Medicine & Thieme MedOne
Following a comparative analysis and consultation with key teaching staff, these packages have been replaced by ClinicalKey Student.
Further information
If you or your team of researchers/teachers would like a demonstration of one or more databases within your subject area, please don't hesitate to contact the liaison librarian for your subject.
If you have any questions about the publisher agreements, contact the University Library at
For questions about access to databases and other electronic resources, contact us at
.