Share your thoughts about the library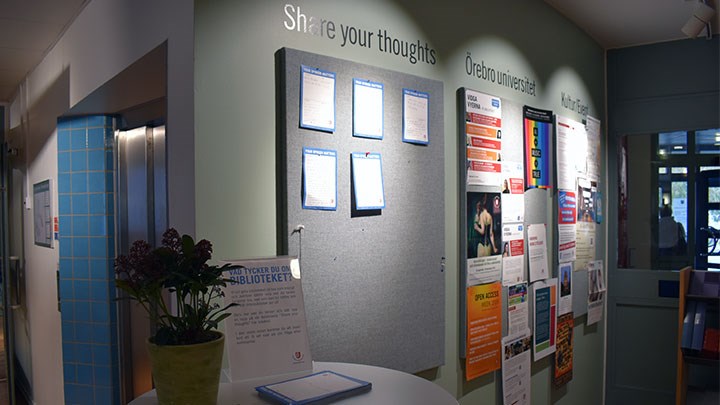 We are constantly working to make the libraries as good as they can be, and therefore we need to know what you think works well and not so well.
Share your thoughts is both a physical bulletin board at the Main Library and a digital suggestion box on the library's website. In both places, you can freely express exactly what you think about the library. You submit your opinions completely anonymously and on the physical bulletin board you also have the opportunity to receive answers from the staff.