This page in Swedish
Individual study spaces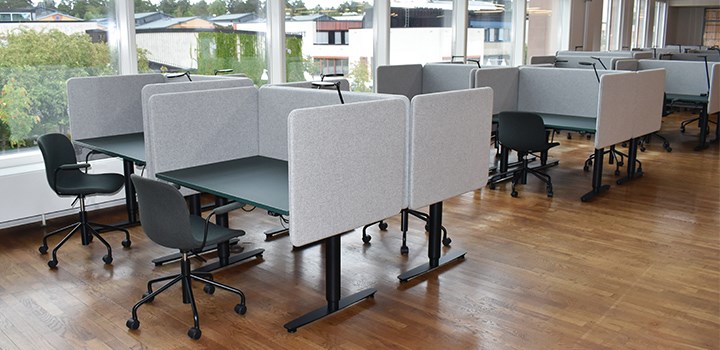 The library is a popular place for students who want to sit and study. There are several open spaces for individual studies on the second floor.
Quiet study zone
By the large windows facing Långhuset, on the second floor, there is a quiet study zone. Here you can study individually without being disturbed. You may use computer and other electronic devices but, please, remember to keep them on silent mode.
Lyktan on the 2nd floor– a quiet study room
Lyktan on floor 2 is a quiet study zone where the same rules as above apply.
Silent reading room
The quiet reading room is for those who want to study under absolute silence. Here are no computers allowed but devices such as iPads without keyboard are OK. It is not allowed to talk or whisper. All sounds can be disturbing, so please show consideration.