This page in Swedish
The School of Hospitality, Culinary Arts and Meal Science Library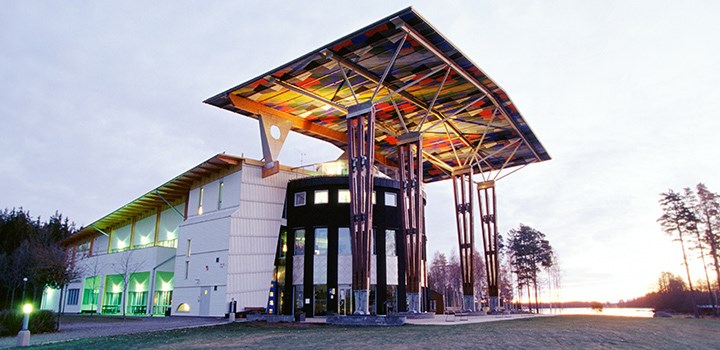 The School of Hospitality, Culinary Arts and Meal Science Library is a library with books and journals all relating to hospitality and the meal experience. The majority of our collections are unique and only available at our library.
The books are organised according to the thematic aspects around which the school's courses and study programmes revolve. These are the room, the meeting, the product, the atmosphere and the control management system.
At our library, you will also find the museum of cookbooks, with for instance the Wretman collection, a collection of cookbooks once owned by the pioneering Swedish chef Tore Wretman. We are also host to the Meurling collection. Agnar Meurling (1879-1944) was a restaurateur who was heading up several fine restaurants in Stockholm in the early 20th century.

Contact details
Visiting address:
Campus Grythyttan and the Nordic House of Culinary Art (Måltidens hus)
Sörälgsvägen 2, Grythyttan
Postal address:
Örebro University
Campus Grythyttan, School/Department
Box 1
SE-712 02 Grythyttan
SWEDEN
Delivery adress:
Örebro University
Campus Grythyttan, School/Department
Sörälgsvägen 2
SE-712 60 Grythyttan
SWEDEN