Activate Your University Card as Your Library Card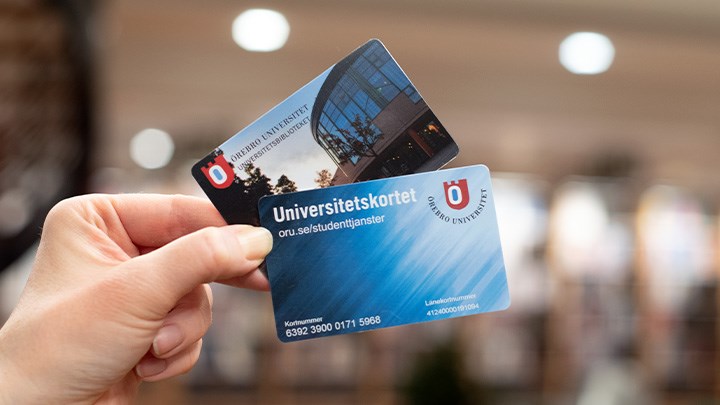 Are you a new student wondering how to get a library card with us? As a student, your University Card serves as your library card.
Usually, you receive your University Card on the first day of the semester. If not, you can always pick up your card at the Info Centre in Långhuset or at any of Örebro University's various libraries.
You activate the card in Studenttjänster under the University Card button. To successfully activate your card, you must be registered for a course in the current semester.
Access to the Library During Unstaffed Hours
For you as a student, your University Card functions as a key card provided you have previously activated that function. If you haven't done so, you can activate the key card function via Studenttjänster. Here you can learn more about unstaffed hours at the Main Library and the Medical Library.