Direct full-text access with browser extension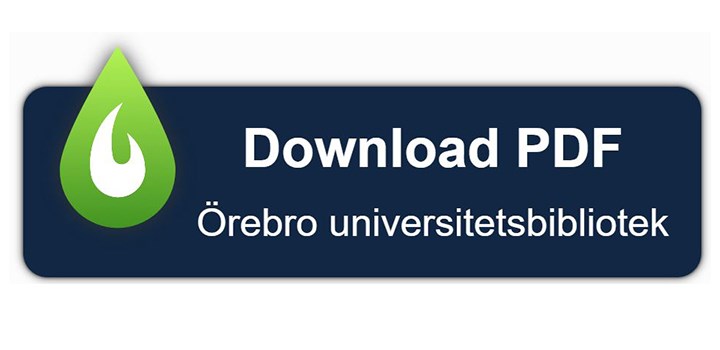 A simple browser extension gives you direct access to full-text articles, irrespective of where and when you find them.
The service, LibKey Nomad, helps University students and staff to easier find full-text PDFs of articles when not using the campus network. Otherwise you need to go via Primo, the Library's discovery search service, or our list of databases (staff members can also use VPN).
"All students and staff members can download an article directly from where the Library has access to it or where it is available open access. This applies irrespective of whether you found the article through a database, directly on the journal's homepage or through the reference list of a Wikipedia entry," says Märta Sjöblom, librarian focused on electronic resources at Örebro University Library.
The extension also gives you quick access to an article on campus or via VPN if you found it through another source or platform than that to which the Library has full-text access. If the Library cannot access the article, you will instead get a link so that you can order it as an interlibrary loan.
Add the extension to your browser, select "Örebro universitetsbibliotek" as your organisation, and keep an eye out for the green drop icon. If you need to log in, use your ORU account/student account.