This page in Swedish
Copyright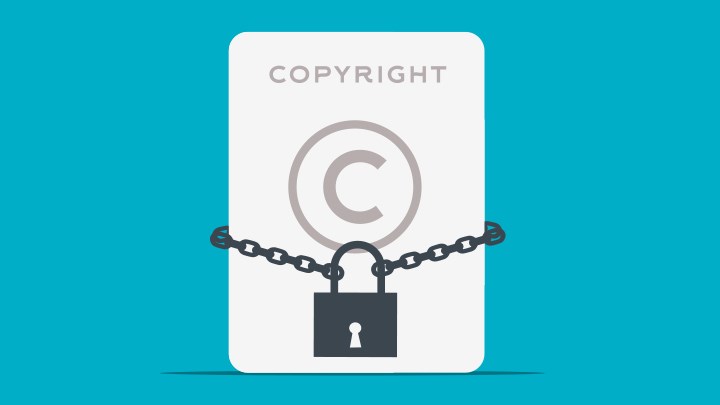 Copyright protects the rights of the owners or creators of literary or artistic works. Copyright holders have the sole right to decide how, where or when their work may be used as well as the right to receive payment and acknowledgment when their work is used. Here we present information on copyright for students.
What is copyright?
The Swedish Copyright Act (Lag (1960:729) om upphovsrätt till litterära och konstnärliga verk) protects texts, paintings, photographs, sculptures, films, music and applied arts, but also computer programs and source codes. An original work is automatically protected by copyright from the moment of its creation and this gives the owner the sole right to decide how the work may be used. A work must be sufficiently original to be protected by copyright. In Sweden, copyright applies for the duration of the copyright holder's life and a further 70 years after their death.
Copyright includes both financial and intellectual rights. Financial rights mean that copyright holders determine who may use and distribute their work, for example whether a song may be used in a film, or an image reproduced in a book, and are entitled to financial compensation when their work is used. Intellectual rights mean that copyright holders have the right to be acknowledged when their work is used as well as the right to object to copyright infringement.
Copyright therefore limits your right to use texts, music, images, or films produced by others. University students in Sweden are however exempted from some aspects of copyright through the Bonus Copyright Access agreement for higher education, which regulates how students and lecturers may reproduce and share copyrighted material for studies and teaching. It is always your responsibility to find out when and how you may use a work, and if it suffices to cite the copyright holder in your text or if you must obtain their permission to use their work. Expand the sections below for more information on copyright for students.
If you use copyrighted material without obtaining permission from the copyright holder, you risk being sued for copyright infringement. Please contact the University Library if you are uncertain about what applies in your situation.