This page in Swedish
Lyktan Study Support Centre, drop-in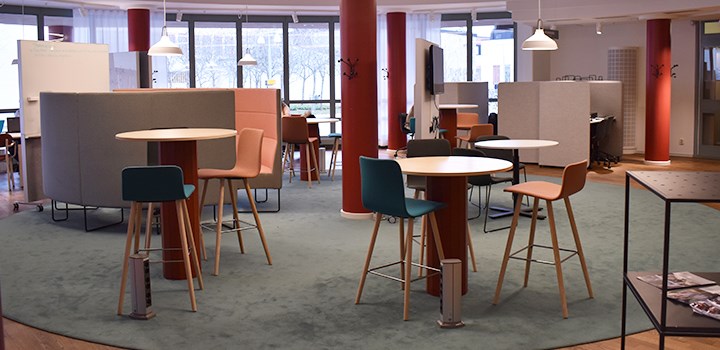 The University Library offers support throughout your studies. Use our drop-in services when you have trouble searching different databases, finding scholarly publications or writing academic texts. Do not hesitate – get the help you need by visiting the Lyktan Study Support Centre drop-in. 
Opening times
Drop-in service
Day and Time
Academic writing (Swedish)
Tuesday 10:00–12:00
Wednesday 10:00–12:00
Thursday 12:00–14:00
Information retrieval and Zotero
Tuesday 10:00–12:00
Wednesday 10:00–12:00
Thursday 12:00–14:00
Academic writing (English)
Tuesday 10:00–12:00
The University Library's website includes a guide to academic writing and research guides that may answer your questions. If you cannot find the answers there or still need help, please visit our drop-in sessions. See the information below on how these sessions work.
We offer support in
Writing academic texts as part of your studies. Drop-in sessions focus on structure and language. You can also ask questions on the writing process, citations and referencing techniques.
Using a relevant search strategy. Drop-in sessions focus on finding relevant subject terms, appropriate databases and searching effectively. We can also help you to assess the scholarly level of the publications you found. If you want to use Zotero, we can give an introduction to the software during the drop-in session.
Online drop-in
Due to current circumstances, drop-in is offered online via Zoom. When you have clicked on a link, you first enter an online waiting room. The instructor will let you into the main tutoring room when it is your turn. Read the instructions below before clicking on the Zoom links.