Conference on Food & Communication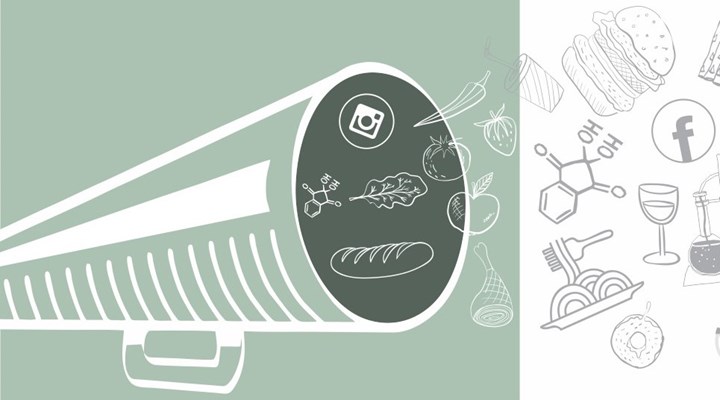 Registration is now closed.
Cost for conference:
2 400 SEK excl. VAT (VAT in Sweden is 25%)
(Dinner excluded)
Only credit card payments accepted. Invoice possible only for Swedish organisations/Universities.
Please mark the payment with 2116/HU3016.
Welcome to the 3rd Conference on
Food & Communication
Örebro University, Sweden,
13–15 September 2023
The theme for the 3rd conference on food and communication is: "Communicating 'good' foods". Food is one of the key aspects through which we represent ourselves individually and as a community or society. As a powerful symbol, food conveys ideas and discourses linked to cultural, political, and commercial ideals, values, ​​and interests.
Food is put forward as "good" with values suggesting it is healthy, sustainable, or ethical. It is given an origin and portrayed as belonging and valuable to a region or nation. It is communicated as necessary for a specific landscape, biological diversity, or the climate. Food is also linked to certain identities and lifestyles. Often these different ideas and discourses compete or even contradict each other. Through food-related practices and spaces such as food production, policy making, food marketing, grocery shopping, kitchens, and restaurant spaces, we communicate about and are communicated to about food and its nutritious advantages to in everyday life. Food speaks discursively to power, hegemony, and ideology. It is at the intersection of gender, class and ethnicity; nationalism, globalization and social change; through communicating food, social problems, injustices and inequalities are made visible.
Given this central role of food in society, the aim of the theme is to present and discuss research relating to the mixed meanings of notions of 'good' food. These meanings are expressed in different contexts where different contemporary interests are realized and reproduced through a variety of communicative resources. What different meanings are attributed to 'good' food? How is 'good' food represented and which discourses can be discerned?
By studying topics at the intersection of communication and food, the conference welcomes scientific contributions covering all geographic areas, historical periods, and methods, including, but not limited to
food and health
food and sustainability
food and ethics
food and science
food and branding/marketing
food and media
food advice and cookbooks
food and governmental discourse
food and corporate discourse
food and professional communication (chefs, restaurants)
food and politics
food and religion
If you would like to participate please send in your abstract before 15 February, see more information under Submit your abstract in the menu to the left.
---
The Örebro conference is the third Conference on Food & Communication, more information can be found on the link. Previous conferences have been held in Edinburgh, 2018 and Ljubljana, 2021.