This page in Swedish
Welcome to the School of Health Sciences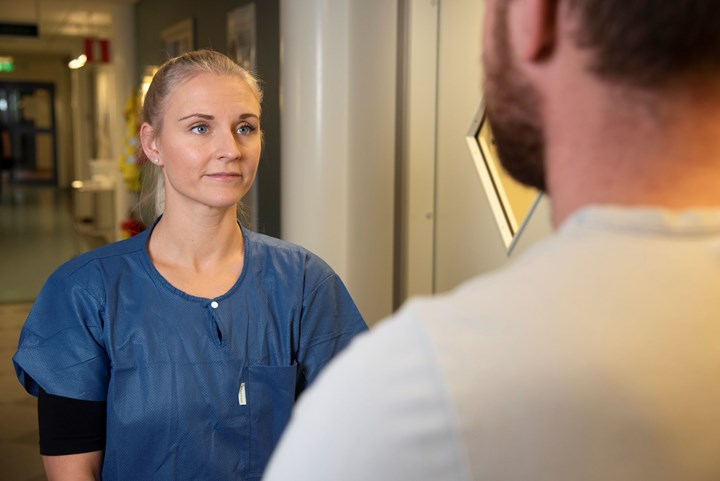 The School of Health Sciences is a dynamic and creative environment. We offer attractive study programmes, courses and research within health, medicine and sports education.
School of Health Sciences
3000 students
17 degree programmes
60 doctoral students
3 doctoral programmes
260 courses/year
200 faculty and staff
4 academic divisions
10 professorships
90 exchange agreements
The School of Health Sciences trains future audiologists, biomedical scientists, occupational therapists, nurses, physical education teachers, radiographers, specialist nurses, sport coaches and sport managers.
Our research is focused on health and education in the fields of biomedicine, disability research, medicine, nursing, occupational therapy, public health sciences and sport science. The School's researchers are organised through interdisciplinary teams and research environments, exploring current key issues within their respective field. We collaborate with the health care, social services and education sectors in Sweden as well as internationally.
The School's three doctoral programmes are directed towards disability research, sport science and medical science with a specialisation in healthcare sciences.