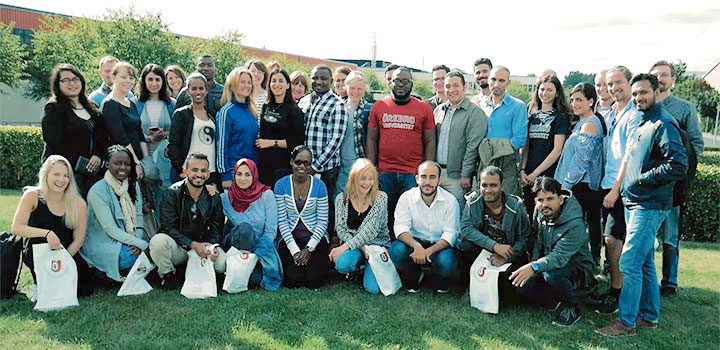 Join the team of international Master's students
The application period for the international Master's programmes starting autumn 2018 is now open. We offer 12 programmes, whereof three brand new ones: Information Security Management, Strategic Communication, and Economics and Econometrics. Send in your application before 15 January 2018 and join the team of international Master's students at Örebro University.
Why Örebro University
Where and what to study is an important decision. Some of the factors that could influence your choice and may very well put Örebro University at the top of your list:
A university with good academic performance and cultural diversity*
Classes of 10-20 students allowing for close contact with teachers and researchers
Collected campus close to both nature and Örebro city, with a wide range of culture, sports and events
Örebro was named the best student city in Sweden 2011
We offer help in finding accommodation
Affordable studies - no tuition fees for EU/EEA/Switzerland citizens
Sweden is one of the safest countries in the world and ranked as one of the best to live in
*) Ranked by Times Higher Education as number 63 on the list of the best young universities in the world, among the top 200 universities in Europe and among the top 400 universities in the world. A broad range of faculties, schools and divisions, as well as specialised research centres and institutes – many of which are multidisciplinary and in partnership with other organisations.
So, if your future plans hold the possibility of a PhD education and a career as a researcher, perhaps Örebro University should be one of your top choices.