This page in Swedish
Study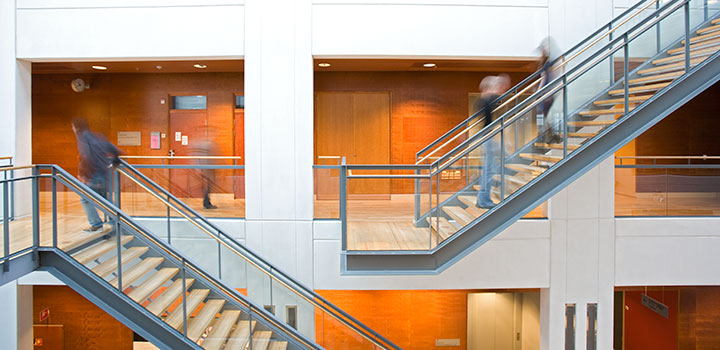 Graduate employability, ranking and fees
The Swedish Higher Education Authority has placed Örebro University as one of the leading Swedish universities for graduate employability, with 84 per cent of our graduates being in employment within a year of graduation.
Örebro University is ranked in the top 2 per cent of the world's universities by Times Higher Education.
Additionally, If you have citizenship in a European Union (EU) or European Economic Area (EEA) country, or Switzerland, you are NOT required to pay application or tuition fees.
Unions and societies
The hub of student activity is Örebro Student Union, which organises social events for students. However, you will also find many opportunities to get involved in your local community as well as in outdoor and sporting events.
Örebro University is home to societies for students sharing similar interests. You can also keep an eye out around campus for flyers advertising societies and events.
However, Örebro have lots to offer off-campus. Discovering all your city and region has to offer and getting involved in your community can be a great way to make Swedish friends.
Sports, recreation and culture
Give yourself a break in between exams and lectures. Wind down with workout - it works wonders for your body and soul. Örebro University campus area offers excellent sporting facilities. There are running tracks, football pitches, volleyball- and basketball courts, tennis courts, sport halls and a state of the art gym. Take a look at the jam-packed workout schedule with 70 sessions a week of step workout, Zumba classes, team cycling, yoga, and ball sports. Or why not join the events organised by the outdoor section, such as kayaking or long-distance ice skating.
Örebro offers an active cultural scene, with cosy cafés and restaurants to enjoy, concerts to attend and museums to discover.