This page in Swedish
Exchange students arriving at Örebro University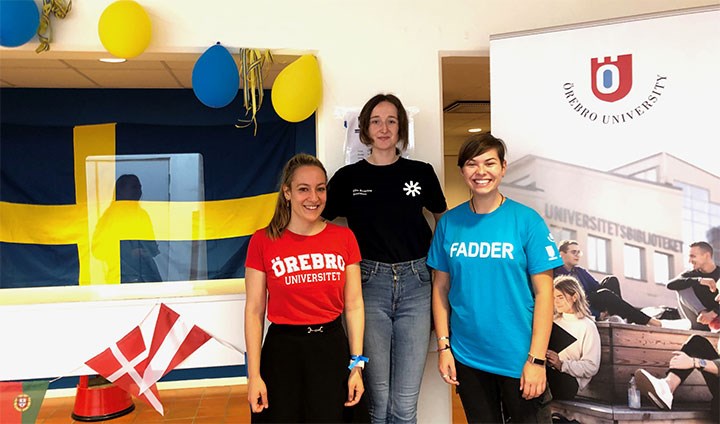 Katrin Wieder, Ellie Guéritte and Emma Ruiz want everyone to feel welcome in Örebro from day one.
This week, the doors at Örebro University will open to over 150 exchange students from 24 different countries.
"For the first time since the start of the pandemic, we are also able to welcome students travelling here from countries outside of Europe," says Katrin Wieder, international student assistant.
The lobby in Långhuset at Örebro University is decorated with flags and balloons. Last minute preparations are underway for the welcoming of the just over 150 exchange students about to arrive in Örebro.
"We have chosen to spread out the arrival over four days to avoid crowding," says Katrin Wieder, international student assistant at Örebro University.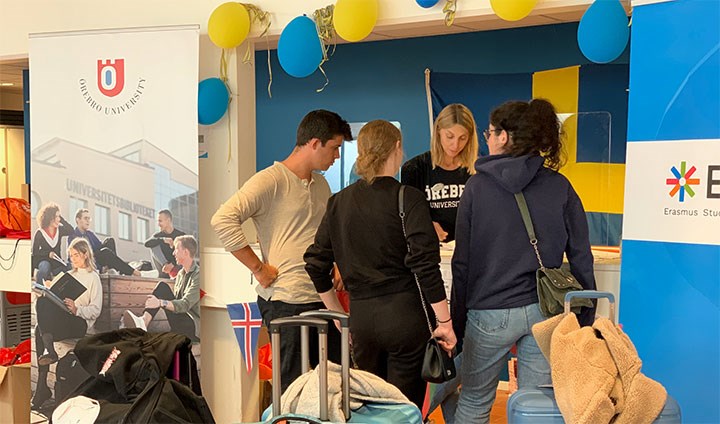 Most arrivals are from EU countries, such as France, Germany, Spain and Belgium. For the first time since the spring 2020, students from countries outside of Europe can also travel here. During the pandemic, up until now, non-European students have only been able to participate online, from their home countries.
Cautious return
"Now, we will have students arriving from China and Korea, among others. Even if they are fewer in number than usual, it is nice that we are slowly trying to return to how things were before the pandemic. We have also taken extra precautions to reduce the risk of infection spreading now that the new students arrive," says Katrin Wieder.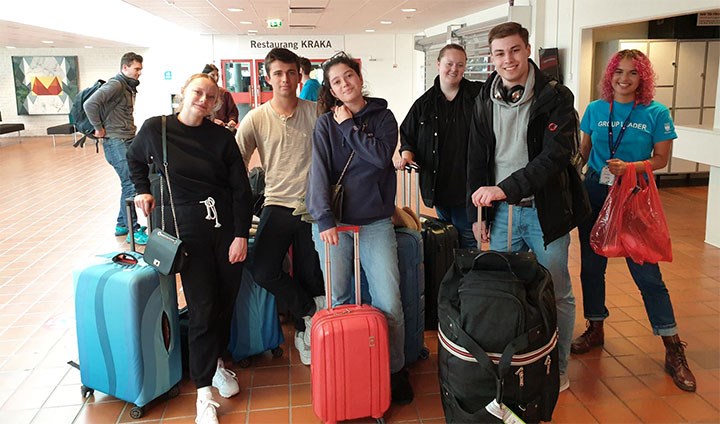 Also Ellie Guéritte, chair of the student association Erasmus Student Network Örebro, welcomes the fact that more international students are once again making their way to Örebro University.
"Not only do the international students get to familiarise themselves with a new culture here in Sweden. They also get to learn about each other's cultures and experiences. It's like a huge global exchange," she says.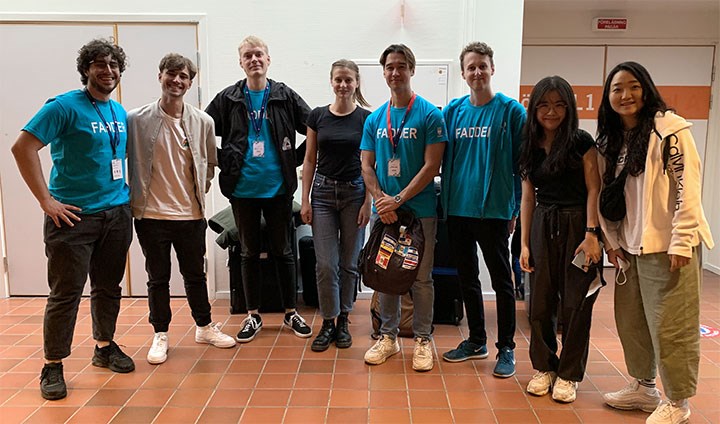 Housing guarantee
During arrival week, all exchange students can pick up an induction gift bag with information, Swedish sweets and other useful things to get them through the first few weeks in their new country. As all exchange students are guaranteed housing, they also get to collect the key to their allocated accommodation.
"We are trying to mix nationalities as much as possible, so that everyone will have the opportunity to meet students from other countries. Some students will also be in halls with Swedish students," says Katrin Wieder.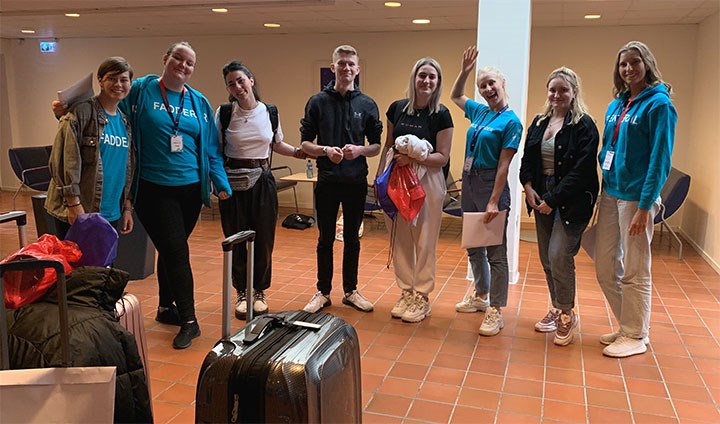 Among those helping with the reception of new students is Emma Ruiz from France. She has herself been an exchange student and is currently on her second year on a master's programme in international law at Örebro University.
"It got pretty lonely in my halls last year, so I'm looking forward to some company. As a student buddy, my role is to make everyone feel welcome and that they are in good hands when they arrive. I know exactly how lost you can feel the first few days," she says.
Text: Anna Lorentzon
Photo: Anna Lorentzon and Katrin Wieder
Translation: Charlotta Hambre-Knight