A previous infection means a higher risk for cardiovascular disease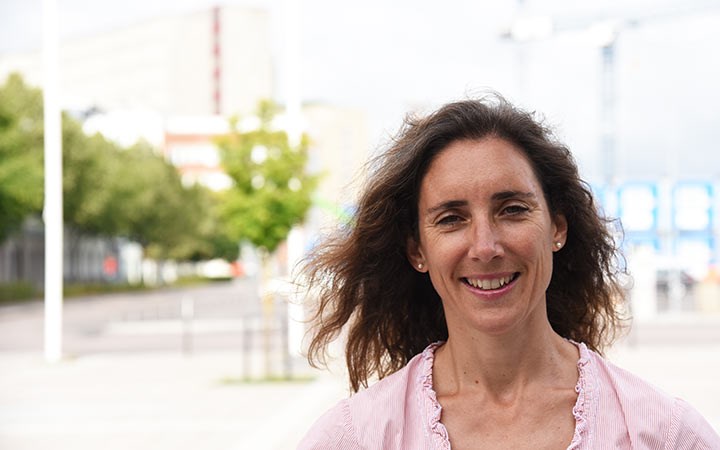 The risk for cardiovascular disease increases significantly for persons hospitalized for a severe infection, such as pneumonia or sepsis (blood poisoning). Research at Örebro University shows that risk is six times higher the first year after an infection, with an increased risk even in the years following an infection.
"Our results point to the importance of keeping an eye on patients who experienced severe infections that require hospitalisation because of an increased risk for cardiovascular disease, not just in connection with the infection, but also in the years to come," says Cecilia Bergh, researcher at Örebro University and lead author of an article now published in the European Journal of Preventive Cardiology.
Cardiovascular disease is a collective term for diseases that affect the heart and blood vessels and includes diagnosis such as myocardial infarction and stroke, some ending in death.
"We have concluded that the increased risk for a severe infection regards specifically diagnosis for heart attack, stroke and fatal cardiovascular disease," says Cecilia Bergh.
The study is based on registry data of the extensive Swedish research done during compulsory military conscription and includes over 236,000 men born between 1952 and 1956. Data on cardiovascular disease is from the Swedish National Patient Registry. The men were observed from conscription in their late teens until middle age, with the last follow-up done in 2010.
Researchers analysed the relationship between an initial infection – pneumonia or blood poisoning – requiring hospitalisation and subsequent cardiovascular disease, annually over a five-year period.
Results showed that nearly a fifth of the men – almost 47,000 – were diagnosed with cardiovascular disease during the follow-up period. Of them, 8,500 had previously been hospitalised for pneumonia or blood poisoning.
The study establishes that the risk of cardiovascular disease increases six times the first year after a severe infection. Over the second-year risk is increased by two and a half times and decreases over time, but is still nearly twofold increased risk even five years after infection.
The researchers also investigated the relationship to other known risk factors for cardiovascular diseases such as hypertension, obesity, low stress tolerance, poor fitness and socioeconomic conditions during childhood.
"These common risk factors play a major role from an early age, but infections seem to account for the biggest risk increase in the first three years after infection," says Cecilia Bergh.
Because the risk is greatly increased immediately after the infections, and subsiding over time, it is likely a causal link, according to Cecilia Bergh. One explanation may be that an infection after the acute phase leads to continued widespread inflammation in the body, and inflammation is a known risk factor for cardiovascular disease.
"It is important to raise awareness about this relationship in order to prevent cardiovascular disease that can be linked to earlier infections," concludes Cecilia Bergh.
Translation: Jerry Gray