Doctoral hats and laurel wreaths as Örebro University celebrated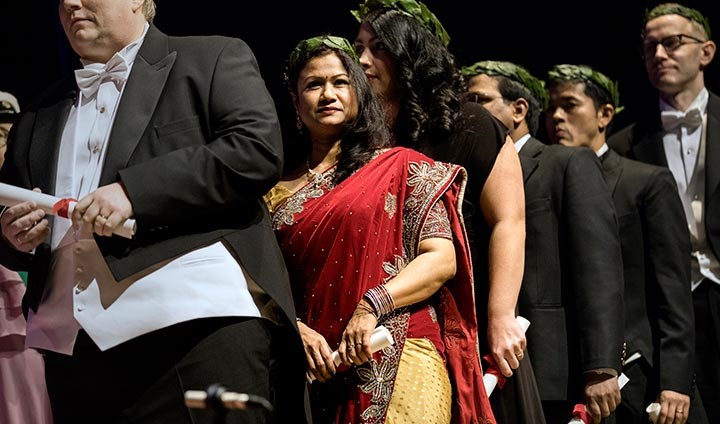 Yeasmin Sayeed receives her laurel wreath during the academic celebrations as a further acknowledgement of her doctoral thesis in economics on different ways in which child marriage can be avoided in her native Bangladesh.
New doctors and professors, donning hats and laurel wreaths, took centre stage during Örebro University's annual academic celebrations. The winners of the 'Teacher of the Year' award were also honoured. For Vice-Chancellor Johan Schnürer, it was his first time at the helm of the festivities which were accompanied by the Swedish Chamber Orchestra. The ensuing banquet was planned and executed by students from the School of Hospitality, Culinary Arts and Meal Science.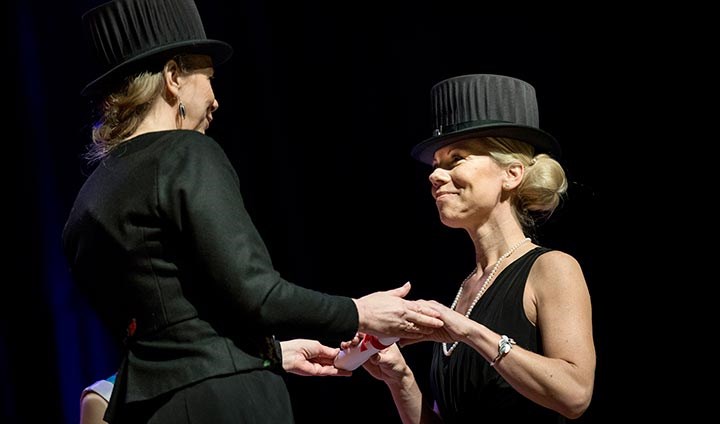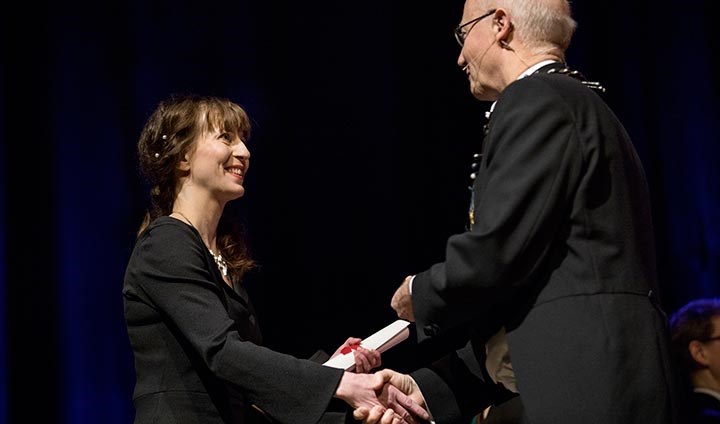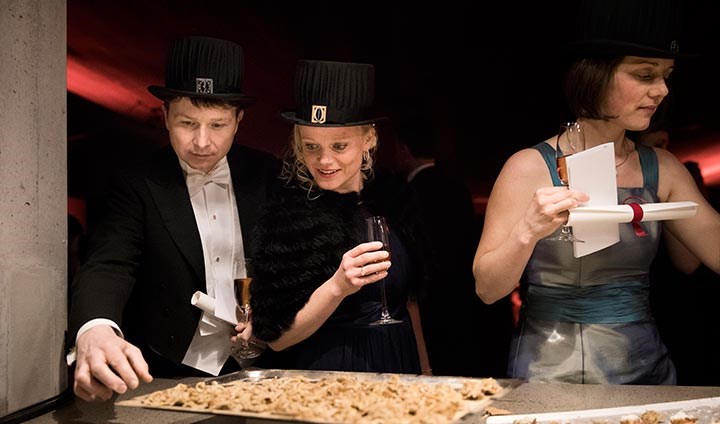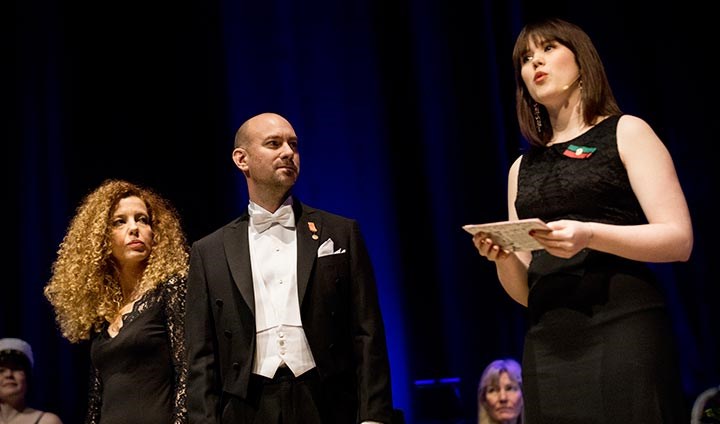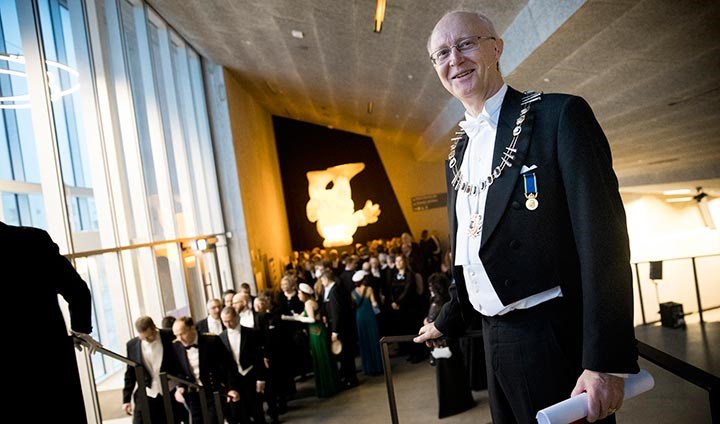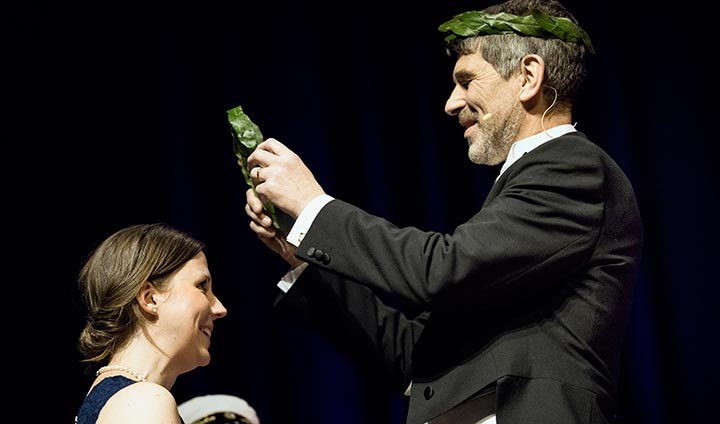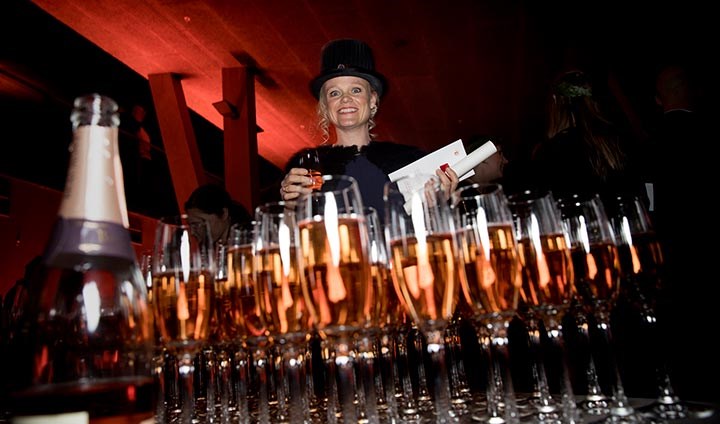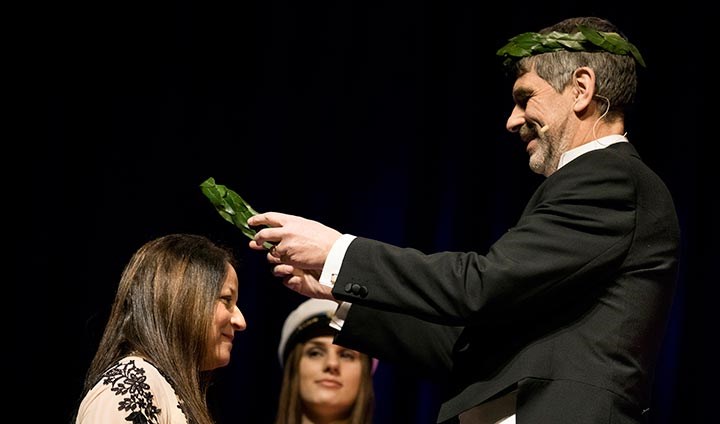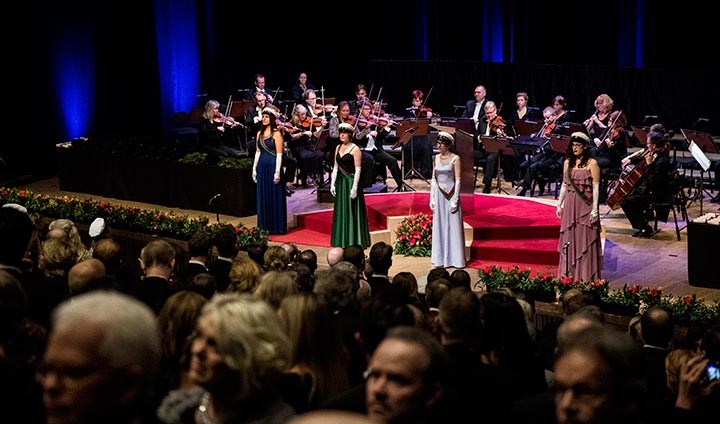 Photo: Kicki Nilsson/Icon