This page in Swedish
EU invests SEK 340 million in improved tests for liver disease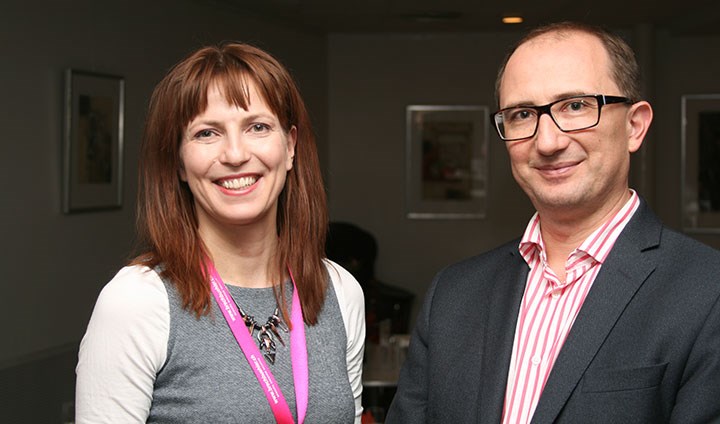 Two Örebro researchers have together with European colleagues been awarded EUR 34 million, almost SEK 340 million, to develop a blood test that will enable healthcare professionals to identify which patients suffering from fatty liver are at risk from developing serious liver disease.
"Individuals who are at risk from developing cirrhosis or cancer of the liver must receive early treatment. Therefore, we need better tools for making a diagnosis," says Matej Oresic, researcher in medicine at Örebro University.
Fatty liver disease not caused by alcohol (NAFLD) is linked to high blood pressure, diabetes and being overweight, and it is a serious wake-up call as it is a pre-stage of inflammation of the liver, scarring, and, at worst, cirrhosis of the liver.
Between 20 and 30 per cent of the world's population have fatty liver disease but less than 10 per cent of these will develop a serious condition. Today, a liver biopsy is required to make a diagnosis, a procedure that not all hospitals have the resources to perform.
"Our goal is to develop a simple blood test that together with imaging technology can predict the development of the disease and track any changes. That way, help will be available to all patients," says Matej Oresic.
Analysing molecules
In Örebro, researchers are using metabolomics, a method making it possible to analyse the thousands of minute molecules that are involved in the metabolism of the cells. In doing so, researchers can identify a chemical finger print left by the metabolism of the cells.
"These finger prints change in certain diseases and enable us to detect some diseases at an earlier stage than today. We are now going to identify specific biomarkers for fatty liver to enable earlier diagnosis," says Tuulia Hyötyläinen, Professor of Chemistry at Örebro University.
Örebro University will be sent blood samples from different hospitals and universities from around Europe. At the initial stage, researchers aim identify biomarkers and at the next stage confirm that the method works.
Important role
"There are many clinical partners involved in the project, but Örebro plays a crucial role in developing a reliable analysis method for biomarkers," says Matej Oresic.
The project is led by Professor Quentin Anstee at Newcastle University, UK, and he emphasises the significance of the project:
"In the US, fatty liver disease is the most common cause of liver transplants and with the rise of obesity rates in Europe, we are trailing not that far behind."
Text: Linda Harradine
Translation: Charlotta Hambre-Knight
Photo: Private