Honorary doctors value Örebro University collaboration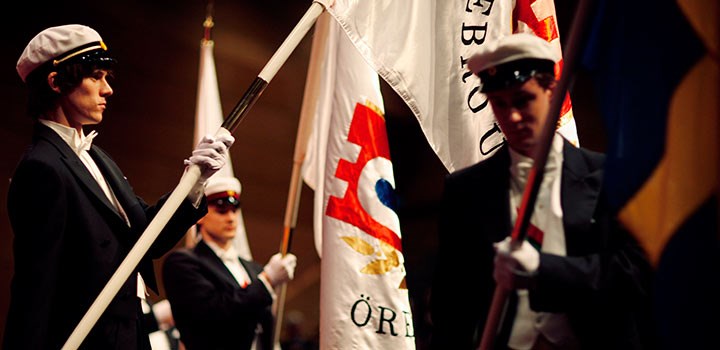 How to make production and consumption more sustainable, alternative ways to resolve disputes within civil and criminal procedure, and how to avoid complication following surgery. This is the breadth of knowledge represented by this year's honorary doctors.
This year, three honorary doctorates will be conferred at Örebro University's annual academic celebrations. Receiving the award are Silvia Barona Vilar, Spain; Arthur PJ Mol, Netherlands; and Paul Myles, Australia. All three express how honoured they are to receive this recognition from Örebro University, a university which they say is well-renowned and enjoy a solid reputation abroad.

Silvia Barona Vilar is Professor at University of Valencia in Spain. She is a scholar in the fields of civil and criminal procedure and in alternative dispute resolution (ADR) and her research has been widely recognised internationally. Silvia Barona Vilar has examined alternative dispute resolution on a systematic and scientific basis.
"We have so far had very intense ties with Örebro University, not least through Professor Laura Ervo at Örebro who is also a member of my research group in Valencia, and some of my collaborators have spent time in Sweden. I am sure that our cooperation will accelerate because of this prize and I hope to have the opportunity to spend some weeks doing research at Örebro University myself," says Silvia Barona Vilar.

Arthur PJ Mol is Vice-Chancellor and Professor of Environmental Policy at Wageningen University, Netherlands. His research primarily concerns how production and consumption can become more sustainable. Central questions include how environmental considerations are incorporated and what governance arrangements can be developed in order to manage global environmental risks.
"I have known and followed the leading Örebro scholars, especially Professor Rolf Lidskog and Professor Magnus Boström, for quite some time. We have collaborated on several joint publications, conferences and workshops and I regard Örebro to be one of the leaders in my academic field. I see this honorary doctorate as a major recognition of my almost 30 years of scientific work by scientists that I consider leading in the field," says Arthur PJ Mol.

Paul Myles is Professor at Monash University and Director of the Department of Anaesthesia and Perioperative Medicine at the Alfred Hospital, both in Melbourne, Australia. His research concerns anaesthesiology, postoperative recovery and how complications following surgery can be avoided.
"I'm pleased to be recognised for my work outside of Australia and I hope to work more closely with Professor Ulrica Nilsson and her colleagues at Örebro University. We have shared our research interests for more than ten years," says Paul Myles, expecting that the award of the honorary doctorate may steer his research in new directions.