Örebro one of the world's 400 best universities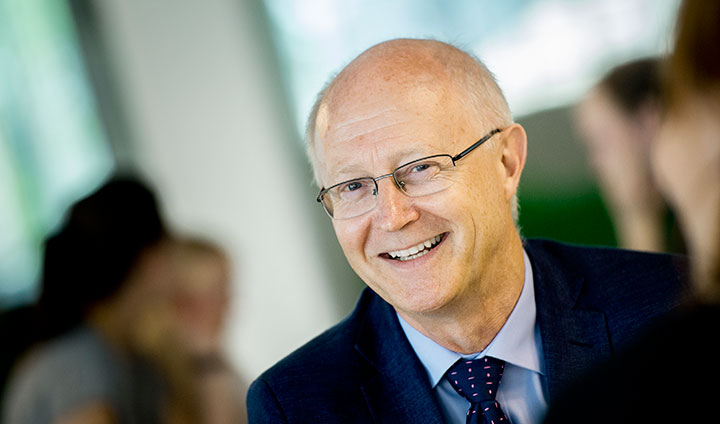 Vice-Chancellor Johan Schnürer
High-quality research enables Örebro University to keep its spot among the 400 highest ranked universities in the world, as shown by the Times Higher Education World University Rankings 2018 made public worldwide on Tuesday.
"The outcome is very gratifying, in particular because the result is due mainly to a very strong position for research citations. It is proof of the high quality of our researchers' publications," says Johan Schnürer, Vice-Chancellor at Örebro University.
Citations refer to the practice of other researchers referring to research publications written by, in this case, Örebro University's researchers – a sign of international standing and research impact.
Times Higher Education World University Rankings is one of the most highly regarded international quality evaluations of higher education and research and it looks at five factors: teaching, research, citations, international outlook and industry income. The first three assessment criteria carry the most weight in the ranking.
The World University Rankings is the most comprehensive quality evaluation from Times Higher Education, THE. Örebro University placed itself on the list for the first time in 2015. In addition to this ranking, Örebro University has also placed itself in the 161-170 band of the ranking of the top 200 universities in Europe, and grabbed 63rd place on the list of the world's best universities aged 50 years or younger.
"You may have different opinions on the value of rankings, but it is undoubtedly the case that a solid outcome in rankings increases our chances of recruiting dedicated students and prominent researchers, not least internationally," says Johan Schnürer.
FACT/ Times Higher Education World Rankings 2018:
Örebro University is ranked in the 351-400 band.
Of approximately 20,000 higher education institutions worldwide, over 1,100 are included on the list, which is 100 or so more than last year.
The University has this year moved from 11th to a tied 10th place among Swedish universities included on the ranking. There are some 40 higher education institutions in Sweden.