Örebro researchers to measure unknown and truly hazardous toxins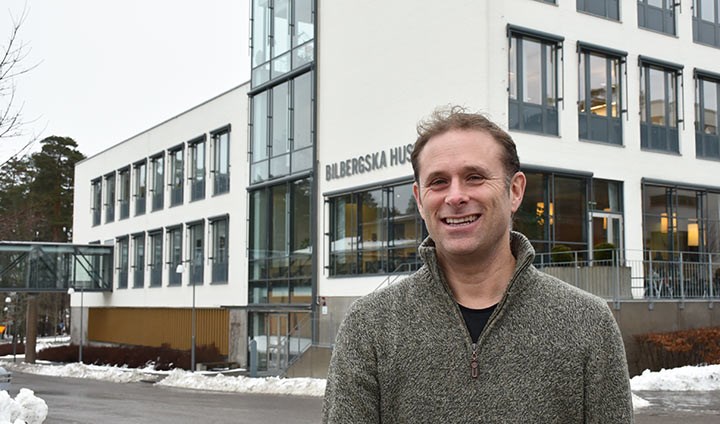 Magnus Engwall, professor in biology
Researchers at the Man-Technology-Environment research centre (MTM) at Örebro University, have received SEK 48 million from the Knowledge Foundation (KK-stiftelsen) to identify toxic pollutants which pose the greatest risks. In addition, ten companies participating in the six-year project, will contribute a further 40 million in the form of staff and measurement instruments.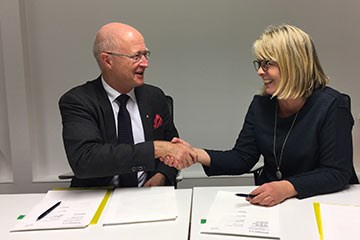 "The grant, along with the corporate collaboration, will create new opportunities for us to expand our research. The project aims to contribute significantly to a more sustainable management of chemicals and to a toxic-free environment according to Swedish environmental objectives," says Magnus Engwall, Professor of biology with specialisation in ecotoxicology at Örebro University. Engvall is responsible for the application which has now been granted by the Knowledge Foundation.
More than twenty-five MTM researchers will be active in the project, with a further ten to be recruited. In addition, three engineers will be joining the project. With an international perspective, these newly allocated resources give the project a unique status.
"There are major EU projects in the field, but none to our knowledge are gathered at one and the same location," says Magnus Engwall.
Search for unknown toxins
The research project has been named EnForce, as in environmental forensics. Which in this context means to trace and identify the true culprits among hazardous environmental toxins. The main goal of the project is to use new methods to search for unknown environmental toxins, and then study their behaviour in the environment and their toxicological effects on cells.
"There are scores of chemical substances in our environment that we currently know nothing about, neither the actual substances themselves or how they affect humans and our environment. In this project we will systematically track down the real chemical perpetrators, instead of looking for those that modern instruments are already capable of measuring," says Magnus Engwall.
By incomplete combustion
The research project will focus on a broad spectrum of environmental toxins, which includes the substances PACs (polycyclic aromatic compounds) and PFAS (per- and polyfluorinated substances). There are thousands of PACs, which are formed for example by incomplete combustion, including the burning of wood and petroleum. Many are carcinogenic, but knowledge is currently lacking about how toxic they are. PFAS are used in many industries, including consumer products, to provide fat and water repellent surfaces. PFAS consists of thousands of substances, of which only a ten or so are measured in regular environmental studies.
Researchers are refining a method, called effect-directed fractionation and analysis. The approach is to divide samples into smaller components and then test them in various cell tests, to measure toxicity.
"After which we can indicate, using chemical analysis, which of the substances in the samples are toxic, both known and as of yet unknown chemicals. With current chemical analysis, we usually can only explain a small portion of the toxic effect of such mixtures," says Magnus Engwall.
In collaboration with ten companies
This search for chemical perpetrators is to be conducted in collaboration with the ten companies contributing to the project. An important goal is to develop better investigative methods of contaminated sites, both on land and in water. Another is to help companies to develop technologies for detoxification and recovery methods in producing non-toxic materials.
It is becoming increasingly important to know how polluted areas are to be handled, as the building of new homes are often located at former industrial sites.
"Today, excavated soil is often deposited in waste dumps, which is quite expensive. We aim to identify where the real risks lie, which will lead to a better use of resources pertaining to soil remediation. For instance, it may be the case that certain environmental toxins are so firmly embedded, that the risk of spreading is insignificant, and the soil may just as well be left in place," explains Magnus Engwall.
Text and photo: Maria Elisson
Translation: Jerry Gray