Excellent Teaching Award 2017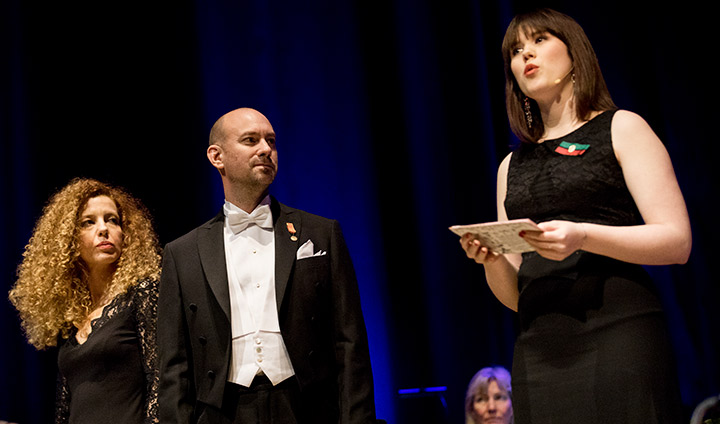 The Excellent Teaching Award 2016 was presented to Senem Eken and Henric Bagerius by Matilda Lundström, the then Vice President of Örebro Student Union.
Join us now in appointing Örebro University's teacher of the year! There are many competent, pedagogically skilled and committed teachers at our University – but what teacher has that extra little something? That teacher who, in your opinion, is able to convey knowledge with that extra pinch of dedication?
Students are now welcome to nominate the teachers they think deserve the Excellent Teaching Award 2017. From among the nominees, Örebro Student Union will then appoint two prizewinners.
The nomination period is 6-17 November.
Nominate a teacher for Pedagogiska priset
Criteria
The award is presented to two teachers, a man and a woman, who have "demonstrated resolve and an ability to create, together with the students, a learning experience on a scholarly foundation, which is characterised by innovative teaching and learning methods; active knowledge development; critical thinking; and international perspectives" (Vice-Chancellor's decision 229/1999).
Who can you nominate?
You can nominate faculty members at Örebro University. Visiting lecturers or hourly employed lecturers are, however, not eligible.
What does the award entail?
The award is a scholarship to be used by the teacher for their educational development. It will be awarded during the University's annual academic celebrations in February.
Questions
...about the Excellent Teaching Award?
Contact Lizette Johansson, Örebro Student Union,
...about the nomination form?
Contact Carolina Wittenfelt, Örebro University,