Better information to new arrivals – Örebro University part of national initiative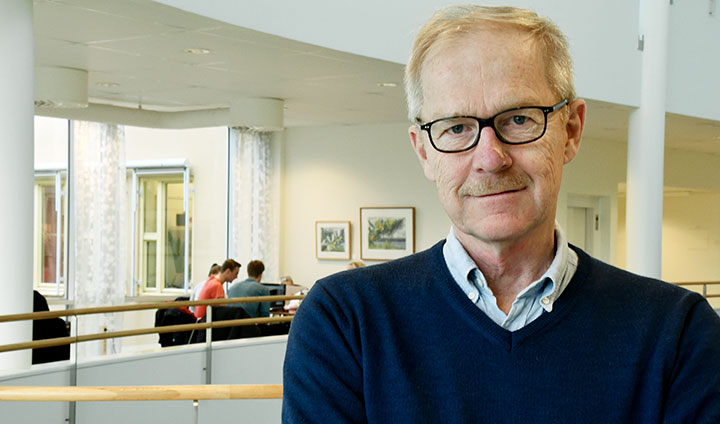 Erik Amnå
Sweden's first nation-wide programme for social and health communicators, MILSA – a support platform for migration and health, was launched on 5 March. This initiative aims at improving civic orientation for new arrivals. The national programme has been developed in cooperation between five universities, among those Örebro University.
Facts: Civic orientation
Each municipality is responsible for offering new arrivals at least 60 hours of civic orientation. The course provides a basic understanding of Swedish society and a basis for the continued acquisition of knowledge. The goal is for the course participants to develop knowledge about human rights and fundamental democratic values, individual rights and responsibilities in general, about how society is organised and about the practical matters of everyday life.
Source: The County Administrative Board of Stockholm
The MILSA support platform targets social and health communicators in Sweden working with community orientation. The purpose of the programme is to contribute to a national quality assurance and a more consistent civic orientation for all new arrivals to Sweden.
"The integration of new arrivals in Sweden is one of our greatest national challenges. For this reason, it is gratifying that five universities are joining forces and starting up this national programme for those working with civic orientation for new arrivals," says Erik Amnå at Örebro University.
Eight years ago, he presented the government with background material for a bill concerning civic orientation. Today, Erik Amnå is one of the lecturers on this new programme.
The University – together with experts from key areas – is responsible for development and implementation of MILSA. The prioritised subject areas are health and health communication. Communicators will receive training for instance in how the migration process can influence both the physical and mental health of new arrivals, and how ill-health can be prevented. The project will be working in depth with aspects of the mental health of new arrivals, on behalf of the Ministry of Health and Social Affairs.
The one-year programme is offered online with a variety of practical components linked to the course participants' own areas of responsibility. A number of physical meetings with in-depth seminars at different locations in Sweden will also take place. In the first intake, 42 social and health communicators are admitted from all over Sweden.
Brief information about the MILSA support platform:
The project is funded by SEK 30 million from European Social Fund (ESF) up to year 2020.
The participating universities are Örebro, Lund, Malmö, Uppsala and Mid Sweden University.
Uppsala University is the programme coordinator.
All county administrative boards are participating in the project within the framework of their mission to support the municipalities' implementation of social orientation for new arrivals.
The County Administrative Board of Skåne is the project owner.
Translation: Jerry Gray