Record number of nominations for the Excellent Teaching Award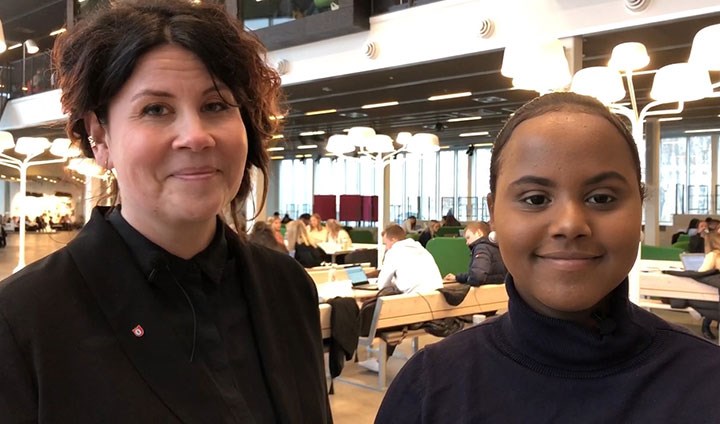 Anna-Karin Andershed and Kaltum Mohamud
Engaging, pedagogically skilled and empathic are three characteristics that students highlighted in their nominations for the Excellent Teaching Award. With this year's 260 nominations, Örebro Student Union has a great deal of work ahead of them, as they are to appoint two winners from some 90 nominated teachers.
"We would like to thank all the students that took time out to distinguish their teachers," says Kaltum Mohamud, Vice President and Student Welfare Officer at Örebro Student Union.
Already last year, Örebro Student Union saw a tremendous growth in interest among students to nominate teachers for the award, with nominations increasing from 70 to 240.
"And just like last year, all schools at the University are represented in the nominations," adds Kaltum Mohamud.
Next week she will, together with programme observers from all sections of Örebro Student Union, appoint the recipients of the award.
"It will most certainly not be an easy task, as students have put a lot of thought into this years' nominations," says Kaltum Mohamud.
"This shows that our teachers' work is much appreciated. Which is excellent feedback that I really hope our teachers embrace," says Deputy Vice-Chancellor Anna-Karin Andershed.
The Excellent Teaching Award has been presented by Örebro Student Union since 1999 when Örebro received its University status. This year's recipients will be announced within two to three weeks.

Text and photo: Anna Asplund
Translation: Jerry Gray