150 exchange students are now arriving at Örebro University. Student buddies, or faddrar as they are known in Swedish, are in the Nova building to greet them and to offer assistance during their first day in Örebro.
"We are here, among other things, to give the students their keys to where they are staying so that they can make themselves at home here in Örebro already on the first day," says Sofie Sjöberg International Student Assistant.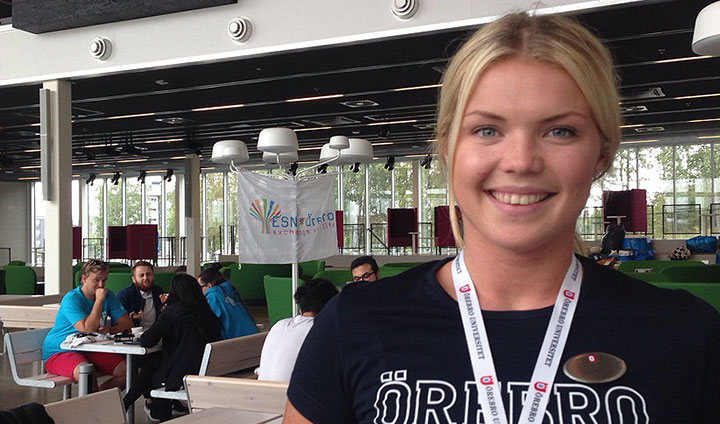 Örebro University makes arrangements for exchange students' accommodation, which, according to Sofie, is quite unique in Sweden. She expects to see students from the US, Canada, Australia, Hong Kong and a number of countries in Europe. The student buddies accompany them to their accommodation and are ready to answer any questions.
"Questions range from how the laundry room works to where to find the nearest supermarket," says Sofie.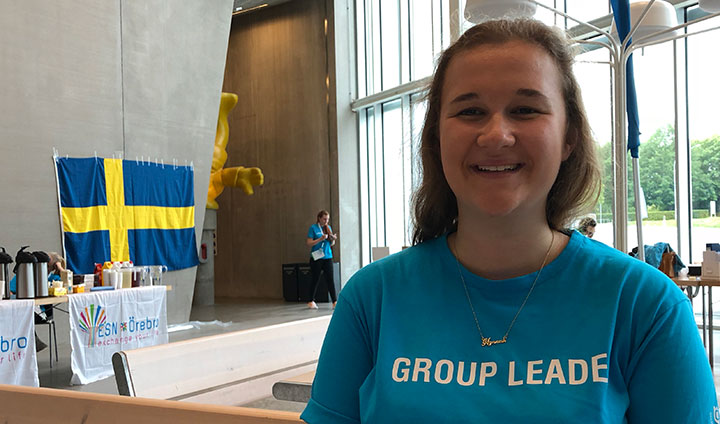 Hannah Chasen from Australia arrived here in the spring 2018. She is one of the student buddies greeting the new students.
"For my exchange, my choice was between Sweden and Denmark since I had heard that they are among the happiest places in the world," says Hannah.

When she arrived in Sweden, she had never seen snow.
"It was hard, cold and slippery to walk on. I tried skating, but it was tricky," says Hannah.
Her top tip to the new exchange students is: be prepared and grab any opportunity.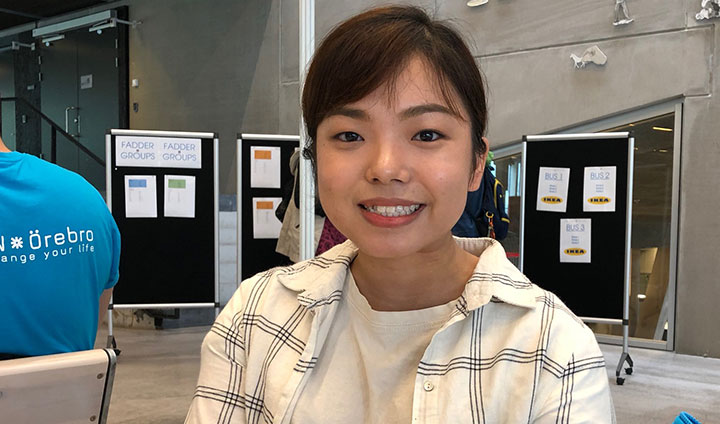 Alice Chen is from Hong Kong and will be studying English. In the future, she would like to work as an English teacher.
"I wanted to go on an exchange to Sweden since I had heard that Swedes are good at English," says Alice.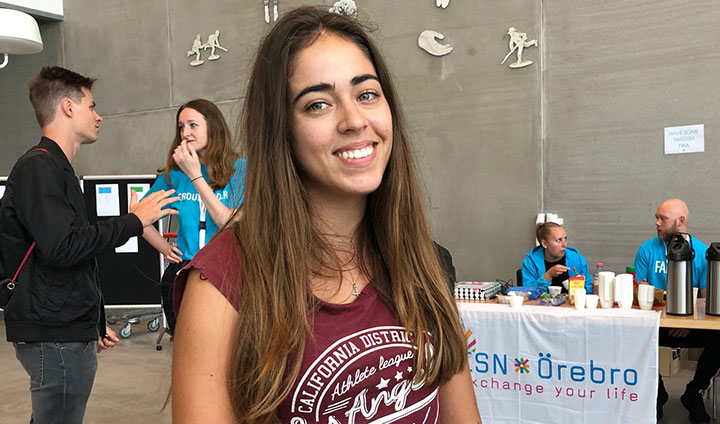 Maria Koutoupi from Greece is here to study psychology. To her, exchanges studies is an opportunity to meet new people.
"I was very interested in Örebro University since I had heard that they have a very good psychology department," says Maria.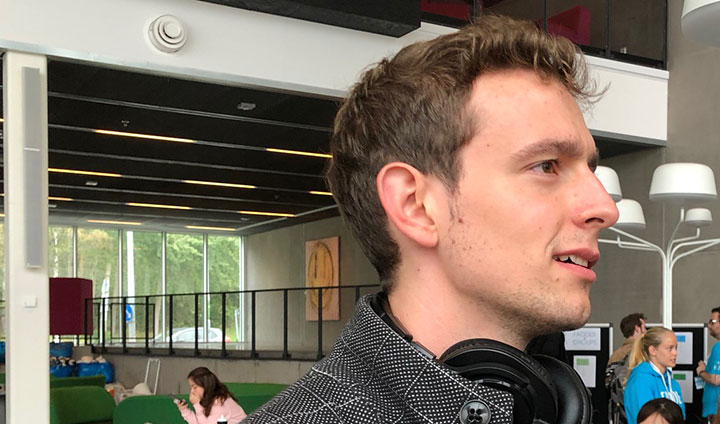 Filip Korošec from Slovenia wanted to come to Örebro University after meeting senior lecturer Daniel Berg from the School of Music at his home university in Slovenia.
"The Erasmus programme made it possible for me to come here. I play a variety of percussion instruments and at home, my studies have a solo focus. Here I will get the opportunity to focus on chamber music," says Filip.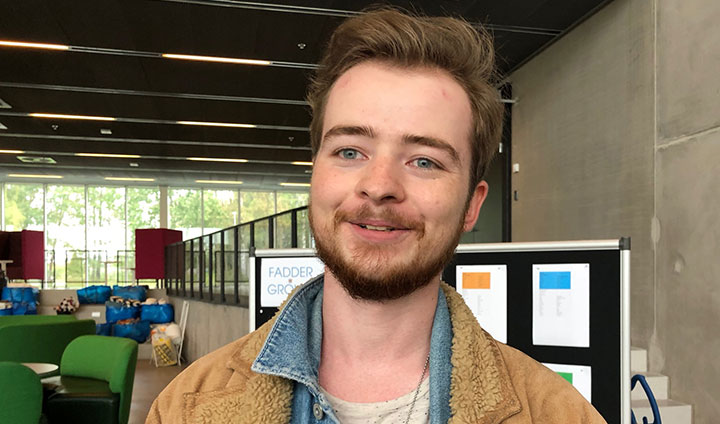 Louis Boever is from Luxemburg. His field of study is law and he was drawn to Sweden because of his great interest in Nordic culture.
"The Nordic landscape and my interest in Vikings and the Norse gods were the reasons why I applied to come here," says Louis.

Text: Anna Asplund
Foto: Linus Mattisson och Anna Asplund
Film: Linus Mattisson
Translation: Charlotta Hambre-Knight