This page in Swedish
Looking inside a fly's head – or airplane parts
A CT scan can detect critical defects that are hidden in 3D printed metal parts. New research at Örebro University shows that x-ray inspection is an excellent method of improving safety in the new manufacturing process utilising 3D printing.
This method will lead to improved possibilities of producing lighter parts, for example, for airplanes, thereby increasing their fuel efficiency.
Amir Reza Zekavat uses a dead fly he has just found to show how easy it is to see small details with the help of computed tomography, also called a CT scan.
Both on the surface – and inside.
On a computer screen, it is easy to see that it is a fly. But by using extreme magnification, it is also possible to see any injury, however small, in the fly – and to look inside its head.
Computed tomography has become more common in healthcare to get more detailed x-rays and to provide better treatment. Amir Reza Zekavat uses Örebro University's x-ray equipment in his research, but in a different way. Taking advantage of CT scanning, he examines metal objects to reveal defects that often cannot be seen even using a microscope.
"That's the main benefit of CT. We get three-dimensional information of the problem," he says.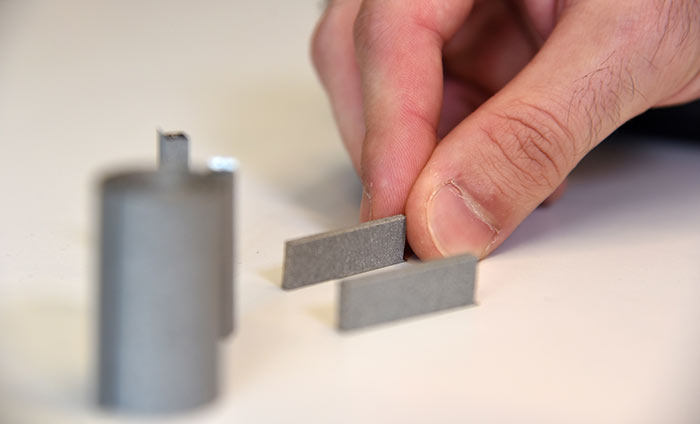 Pores can cause critical damage
On the table beside him is a small piece of metal. It looks to be perfect, but on the computer screen is an x-ray image in high-resolution. It reveals that not everything worked out as planned during production. There are both surface irregularities and small pores in the metal. The defects are no larger than a fraction of a millimetre. But since the metal part itself is so tiny, the largest pores comprise a worrisome portion of the part.
"These defects have a significant impact on the mechanical strength of these parts. If a structural part in an airplane or a car fails, it will cause considerable damage", explains Amir Reza Zekavat.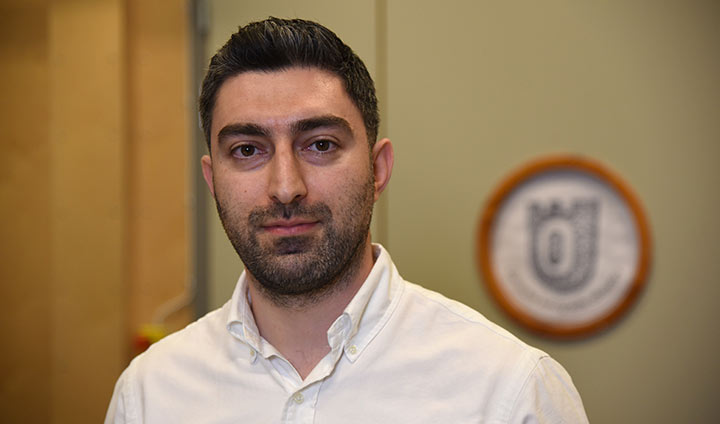 Using 3D printers to make lighter parts
In his thesis, he researched an area that has great potential: three-dimensional printing of metal parts. This technology allows robust parts to be produced layer by layer using metal powder. It is also possible to design complex structures using less material.
3D printers make it possible to fabricate specially-designed parts that weigh relatively little. Lighter parts could mean a great deal to the transport and aviation industries. Any kilos reduced from a vehicle weight means lesser carbon emissions.
At the same, these parts have to meet considerably higher quality standards.
In his research, Amir Reza Zekavat points out that critical defects occur in the manufacturing of metal parts – but also that it is possible to see precisely where the defect is.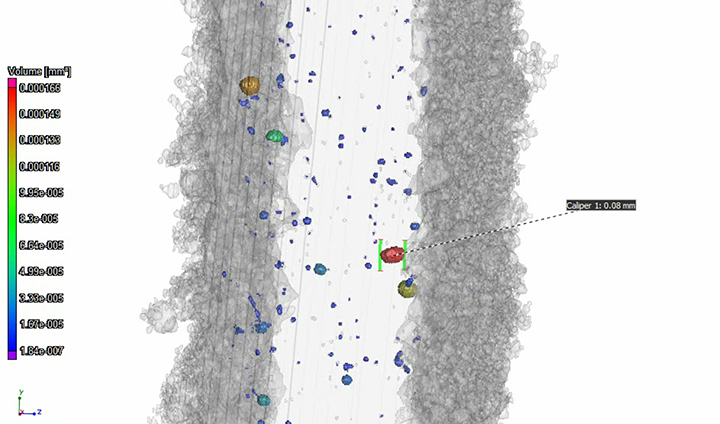 Changing the design
By using high-resolution computed tomography as quality control, it is possible to correct defects early – both by making changes in the manufacturing process and the design.
"We will get more reliable parts. If we are expecting a part to handle certain force or stress, then we will know that we have to take into account these imperfections in the design process. That's the main benefit of what I have done in my research," says Amir Reza Zekavat.
Text, photo and video: Jesper Mattsson
X-ray images: Amir Reza Zekavat
Translation: Jerry Gray