This page in Swedish
Örebro researcher leads research effort of EU initiative for a common AI platform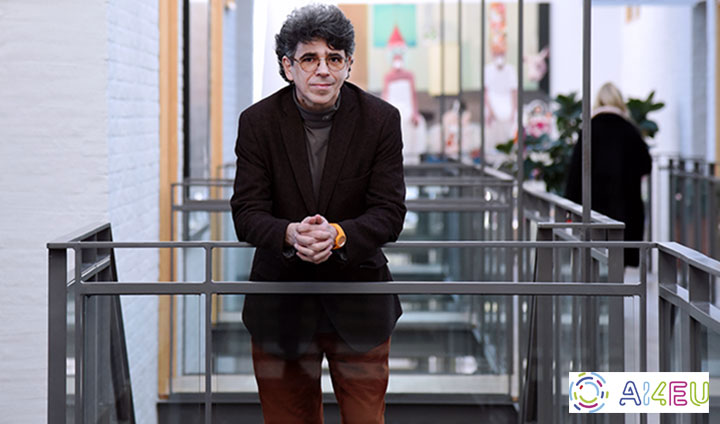 The EU is investing EUR 20 million in a European platform to make artificial intelligence available to everyone. The three-year programme brings together 79 partners from across Europe, and the research effort is led by Örebro professor Alessandro Saffiotti.
AI4EU is a European AI on-demand platform and ecosystem. As an EU initiative, the project has been granted EUR 20 million over the next three years.
Sweden is represented by Örebro University, leading the research activities, and by Umeå University, participating in the ethical aspects of the project.
"The idea is for this common AI platform to function as a one-stop shop. There will be resources, experts, knowledge and tools available to users within all sectors," says Alessandro Saffiotti, professor of computer science and scientific manager of the project.
In the AI4EU project, 79 partners from 21 countries are participating. Among them are representatives from universities, research centres and industry.
"We have identified five research topics that we will work with. AI systems should be able to explain why a certain decision has been made, regardless of whether it is a medical diagnosis or the approval of a bank loan. We humans should also be able to cooperate with an AI system and direct it in a certain direction," explains Alessandro Saffiotti.
What is more, AI robots should be able to share our physical environment and function in interaction with people without disturbing.
"More research and technological development are required in all areas for us to be able to create AI systems where people are in focus," he says.
With a focus on people
In addition to research and pilot projects in collaboration with industry, ethics is included in the mission of putting together a European infrastructure for AI. This will ensure that the development of artificial intelligence is in line with the ethical and legal principles applicable in Europe.
"A good example is the General Data Protection Regulation, GDPR, which AI systems must be compliant with," says Alessandro Saffiotti.
The kick-off meeting was held recently in Barcelona, signalling the start of the three-year project. Attending, among others, was the EU Commission Director for the Digital Industry and the Deputy Head of Robotics and Artificial Intelligence unit.
"The project will mobilise the entire AI community in Europe, and I hope that we will find new ways to collaborate and to share knowledge and information. This European AI platform will be an alternative that all sectors in society can count on," he says.
Text and photo: Jasenka Dobric
Translation: Jerry Gray