This page in Swedish
Örebro University receives EU award for its recruitment of researchers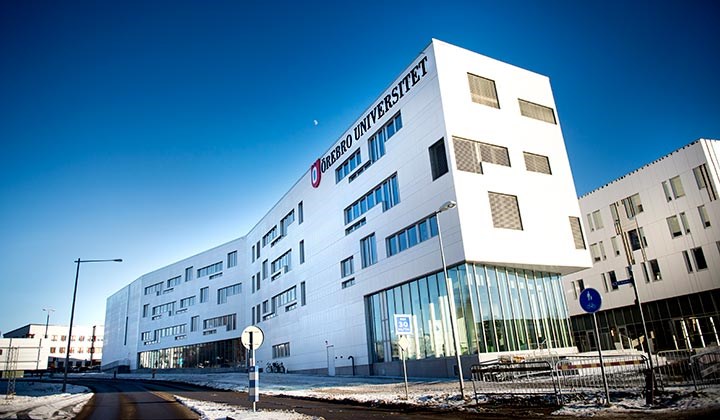 Örebro University is one of the first higher education institutions in Sweden to receive the HR Excellence in Research Award from the European Commission for its efforts for good working conditions and transparency in the recruitment of researchers and university teachers.
"Staff recruitment is one of the university's most important issues. Sweden is not a large country, so almost all really talented personnel are likely to be found outside our borders. Therefore, we must be able to offer potential international employees a world-class recruitment process," says Åke Strid, Pro-Vice-Chancellor for Internationalisation at Örebro University.
Maria Wennerstrand, HR-strategist, who has led the project says, "This award is an acknowledgement that Örebro University is a good employer. It shows that the university is working for fairness and transparency in recruitment and in the assessment of applications, both in the appointment process and in the career development initiatives for researchers."
Support for researchers
To be eligible for the award, universities must show how the European Charter for Researchers and Code of Conduct for the Recruitment of Researchers is met – and what can be improved.
Support for researchers in their careers is an area that must be developed to meet the requirements of the European Commission. In an action plan, the university undertakes to initiate proposals for career development programmes for different categories of teachers. Information on the courses, workshops and seminars that already exist are to be gathered to provide a better overview.
The HR Excellence in Research award is not a certification that guarantees a certain level of quality.
"It rather draws attention to the university's ambitions to live up to the European Commission's guidelines, and that we have demonstrated in an action plan how we plan to proceed," explains Maria Wennerstrand.
Indicator for foreign applicants
For Örebro University, the HR Excellence in Research award is an prominent indicator for foreign applicants.
"In Sweden, there is legislation and good terms and conditions for employees. We know this, but for for people other countries maybe that's not as evident," says Maria Wennerstrand.
Although Örebro University is the third institution in Sweden to qualify for HR Excellence in Research, more are on track.
"Qualifying involves a substantial amount of analysis work. The larger a university is, the more extensive the work that is required. But we can expect more to qualify in the future," says Maria Wennerstrand.
Text: Maria Elisson
Translation: Jerry Gray