This page in Swedish
US researcher chose Örebro University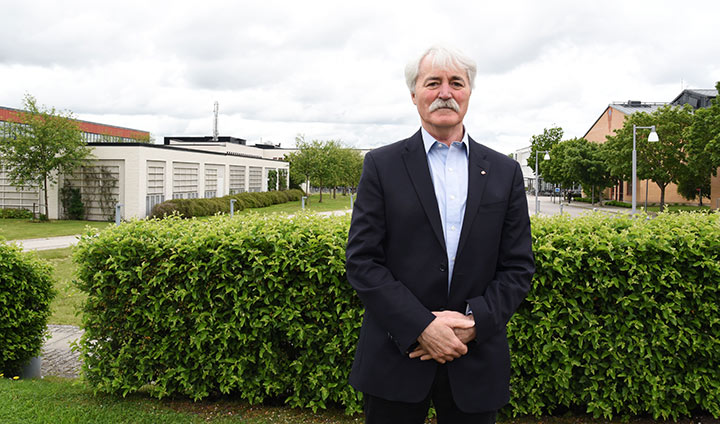 Thomas Zoeller is the new visiting professor at Örebro University.
A serious disease that you cannot see – but that can affect newborns severely. For the past 20 years, Thomas Zoeller has conducted research into how thyroid hormones affect foetuses. He has now been appointed visiting professor at Örebro University.
"I view my role as that of a scientific diplomat. I would like to bring together people from different branches of science," says Thomas Zoeller on his new appointment.
Magnus Engwall is professor at the research environment Man-Technology-Environment (MTM) at Örebro University. He says the new visiting professor has already submitted a new research project application from MTM.
"Professor Zoeller is world-leading within research on how brain development is affected by environmental toxins. His long experience and far-reaching knowledge within this field will provide a welcome and strategically important consolidation of Örebro University's research on how environmental toxins affect living organisms," he says.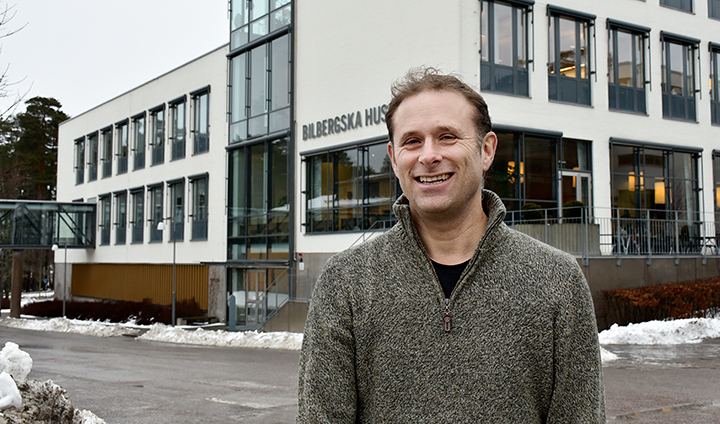 Unique research lab in the US
Thomas Zoeller is professor of biology at University of Massachusetts, USA. His research concerns hormones produced in the thyroid gland, which is located in the throat just below the larynx. These hormones help regulate body temperature and metabolism.
Zoeller's lab is the only one in the US to study specifically how these hormones affect the foetal brain. During a pregnancy, the mother needs to produce enough hormone for both her and the foetus. If the hormone level is not high enough, the consequences may be severe.
"Thyroid hormones play a very specific role for brain development. If the mother is not producing the hormone, the child will be severely mentally disabled," explains Thomas Zoeller.
And the reason for low hormone levels in the thyroid gland? Chemicals. People are in daily contact with chemicals, and there are over 140,000 of them – in products ranging from skin creams to pesticides.
Chemical research in Örebro
Thomas Zoeller is part of a large, multinational project funded by the EU framework programme for research, Horizon 2020. The aim is to improve the methods used for testing chemicals that affect the thyroid gland.
"It turned out that one of the counties involved with this project is Sweden, and is based here in Örebro, so that's why I'm here. I really wanted to be a part of it," says Thomas Zoeller.
Groundbreaking discovery
In 2000, he was able to prove for the first time how the specific hormones travelled though the placenta to the foetal brain.
"That set off a great debate about whether or not to test pregnant women for thyroid deficiency."
Such a system has been developed in the US. A blood test is taken from all newborns and if the test shows hormone deficiency, it is a matter of urgency. Treatment begins – and the person must then continue to take the hormone for the rest of their life.
Text and photo: Beatrice Emmerik
Translation: Charlotta Hambre-Knight