This page in Swedish
Positive development for Örebro University – higher rating in internationalisation index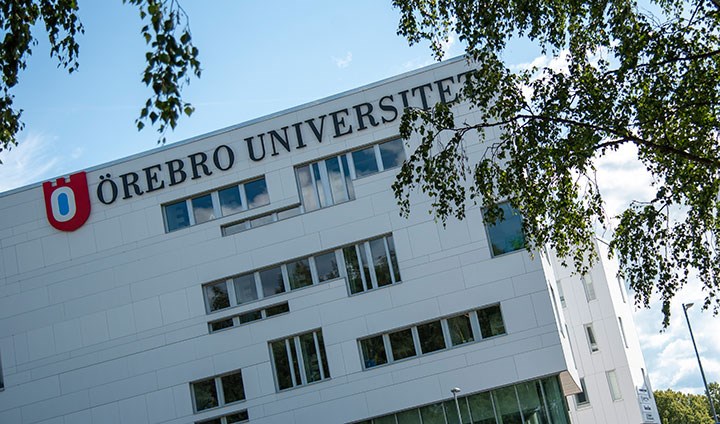 Örebro University is climbing in the ranking of how international Swedish higher education institutions are. The most recent index shows, among other things, that the number of staff with international experience has increased and that research has an increasing international outlook.
STINT, the Swedish Foundation for International Cooperation in Research and Higher Education, annually publishes an index indicating how international Swedish higher education institutions (HEIs) are. The most recent index is based on data from 2018 and sees Örebro University improving its rating from two to three stars. The maximum number of stars awarded is five.
"It is Örebro University's ambition to be an increasingly internationalised higher education institution. We are therefore thrilled to see that our efforts are starting to pay off and that it is also recognised at a national level," says Åke Strid, pro-vice-chancellor for internationalisation at Örebro University.
More international research
The index covers 28 Swedish HEIs and looks at six different dimensions of internationalisation. These include the share of international PhD students, share of courses and programmes in English, share of staff with international academic experience, and international research.
"It is particularly satisfying that we in recent years have increased the share of international faculty, as well as the share of faculty that have obtained their PhD abroad. Another positive aspect is that we publish a growing number of research papers via international research networks," says Åke Strid.
The positive trend with internationalisation of research, where Örebro University has seen a marked increase compared to the national average, can, according to Åke Strid, primarily be attributed to two things:
"We have more researchers with international experience, and what's more, researchers at Örebro University have to a greater extent claimed presence on the international arena. Facilitating an international presence is also something that we at the management and support levels are focusing on."
Increasing student mobility
Over the last few years, our focus on internationalisation has grown and work on a new action plan, due to come into force in 2021, is currently underway.
"Above all, we would need to see greater student mobility, incoming as well as outgoing, and an increase in the share of PhD students with an international background. These are areas on which we will continue to focus our attention," says Åke Strid.
Another area with potential for development is our cooperation with HEIs abroad. Currently, Örebro University has a far-reaching partnership with Aston University in Birmingham. It entails both research and education.
"We would like to see an increase in our strategic efforts towards a higher degree of cooperation with universities abroad, either through further strategic partnerships or through participation in Erasmus programmes focusing on establishing networks with six to eight European universities for close cooperation within education," says Åke Strid.
Effects of the corona pandemic
The results now published by STINT are for 2018 and it will be two years before any effects of the corona pandemic on HEIs' internationalisation will start to show in the index.
"The effects of the pandemic are entirely dependent on how lengthy this crisis will be. We are planning for a return to a normal situation as soon as possible but are at the same time aware that this will not necessarily be the case. Blended learning as well as online teaching and examination will then become essential tools in the development of new approaches to internationalisation. Online meetings for researchers are also part of the solution and they will be more and more common," says Åke Strid.
What is your take on internationalisation of Örebro University in the long term?
"In the long term, the climate crisis and sustainability issues will determine our way forward when it comes to internationalisation. What we do know is that internationalisation is here to stay – and is expected to grow. Moreover, close international collaboration is fundamental to enable universities on all continents to help find solutions to the climate crisis."
Text: Jasenka Dobric
Translation: Charlotta Hambre-Knight