New survey: 93 per cent would recommend Örebro University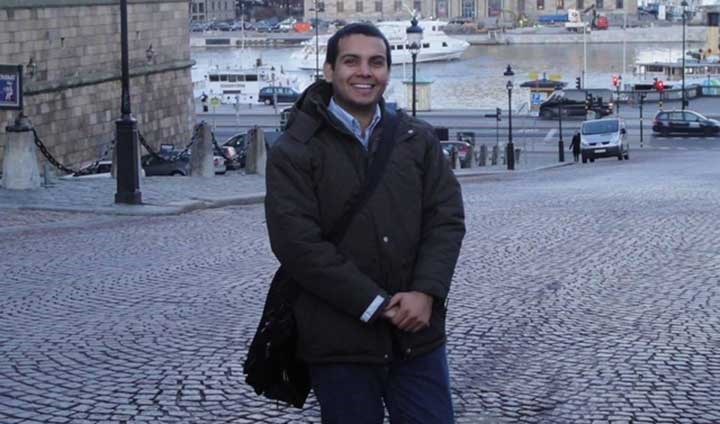 Ali Bhatti, who has chosen to stay in Örebro after his studies.
More than half of the international students stay in Sweden after completing their study programme and 22 per cent settle in Region Örebro County. In addition, 93 per cent would recommend Örebro University. This is shown in a survey among former students on Örebro University's international master's programme.
Internationalization of Collaboration (INSA)
An ongoing Vinnova-funded project implemented in 2017, today with the following participating universities:
· Örebro University
· Jönköping University
· Mid Sweden University
· Linköping University
· Malmö University
· KTH
· University of Skövde
· University of Gävle

Read more about INSA
"Örebro was my first choice because the content of the programme suited my background in statistics from Pakistan perfectly. Örebro as a town attracted me too. It is big enough and has everything you need," says Ali Bhatti, who has chosen to stay in Örebro after his studies.

In 2009, he came here to study the master's programme in statistics. Today, he works as a statistician with data collection at Statistics Sweden, SCB.

"I have the world's best job with both terrific colleagues as well as stimulating and developing work tasks," he says.
One of 800 students
Ali Bhatti is one of 800 students in the survey. They have graduated from Örebro's international master's programme and completed more than 30 credits. Of these, some 200 have a Swedish background and the rest, like Ali Bhatti, are international students.

The survey is part of Internationalisation in Collaboration (INSA), a project funded by Vinnova. Previous students answer a questionnaire and tell what they think about their studies and what they are working with today.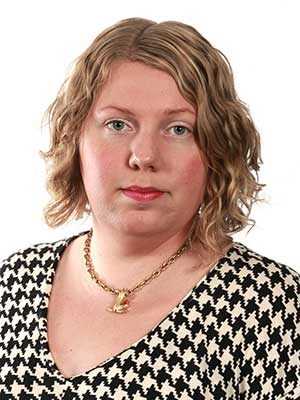 "It is very gratifying that 93 per cent of the alumni are willing to recommend Örebro University. We see this as proof that we conduct high-quality and relevant education," says Ida Andersson-Norrie, internationalization strategist and Örebro University's project owner of INSA.
Positive that many alumni like living in Örebro
"It's very positive that many alumni like living in Örebro and Sweden, and choose to stay here after completing their studies," adds Ida Andersson-Norrie.

Most former students have gone on to doctoral studies and various research positions, but many work in professions where workers are needed, such as engineers, software developers, statisticians and biomedical analysts.

"They work at universities, within regional or national government authorities, in larger companies or are self-employed. This shows that international master's programmes contribute to brain gain in Sweden," says Pia Bro-Nygårdhs, INSA project manager at Örebro University.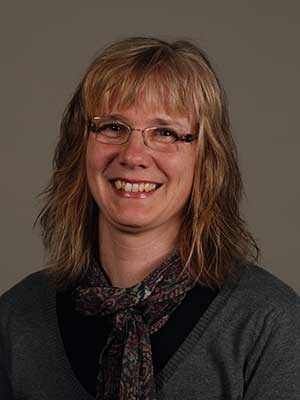 A way to create contact
The survey was not only a way to find out what the former students think about their completed studies, but also a way to create contact and ask if the former students wanted to continue collaborating with the university.

95 per cent of the participants stated that they were interested in continued involvement, while 39 per cent are living abroad and therefore provide the university with good opportunities for international collaboration.

"We would like to take advantage of this interest to be involved, for mentoring, receiving placements, guest lectures, study visits, expertise, and more," says Pia Bro-Nygårdhs.

Ali Bhatti thinks this is an excellent idea and would had appreciated it while studying.
It would have been nice to have had a mentor
"It would have been nice to have had a mentor who could provide a glimpse into the future of professional life. Perhaps provide an invite into various networks and make it easier to establish contacts in the working market. So, I would like to get involved as a mentor and share my experiences too," says Ali Bhatti.

The INSA project will be completed at the beginning of 2021, but Ida Andersson-Norrie already sees the potential for continued efforts.

"We have seen that there are great opportunities to expand and connect our efforts with both internationalisation and collaboration through our alumni."

Ida Andersson-Norrie concludes, "In general, INSA has shown us how much we have to gain through closer contacts with our alumni. For example, we will be proceeding with more in-depth interviews this spring. We interested in finding out more about our alumni's interests in getting involved, and their opinions on their completed studies here. Our students are a fantastic asset that we need to take advantage of."

Translation: Jerry Gray