This page in Swedish
Traditional Walpurgis Night celebration from Örebro Castle – from a distance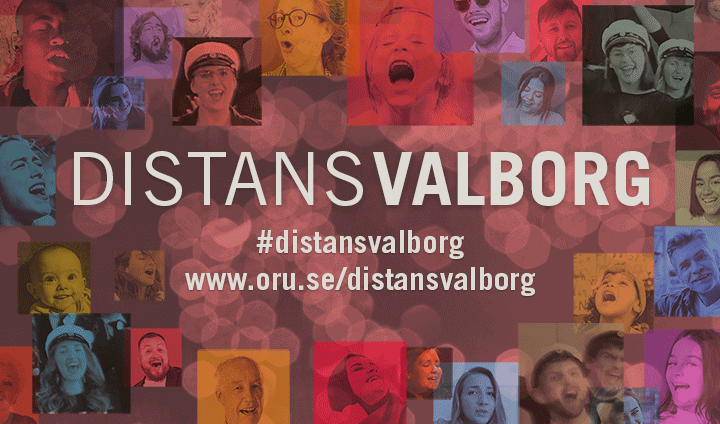 At 21:00 on 30 April, also known as Walpurgis Night, the annual celebration held at Örebro Castle to welcome spring can be viewed online. There will be choir music, speeches and digital fireworks.
"At this time, it is more important than ever to experience a sense of community and to celebrate the arrival of spring and light together – some of us from Örebro Castle and some of us from the comfort of our own homes," says Fredrik Berglund, artistic director of the Walpurgis Night celebration in Örebro 2021.
Every year, thousands of people gather for the festive Walpurgis Night celebration at Örebro Castle to welcome the arrival of spring. Last year, because of the corona pandemic, the celebrations went online. Also this year, Örebro University, Örebro County Administrative Board and Örebro Municipality invite you to join a virtual celebration from Örebro Castle on 30 April.
"The Walpurgis Night celebrations are a deeply rooted tradition in Örebro and at the university. Organising this in collaboration with Örebro Municipality and the County Administrative Board is important to us and we really hope that everyone wants to take part in this manifestation for Örebro and for spring," says Anna-Karin Andershed, deputy vice-chancellor of Örebro University.
The virtual celebration from the castle starts at 21:00 on 30 April. It will include speeches and fireworks, as well as singing and music by Örebro University Choir under the direction of Fredrik Berglund. There will, however, be no bonfire outside the castle.
The traditional Walpurgis Night speech is this year given by Johan Schnürer, vice-chancellor of Örebro University.
Do join us at oru.se/distansvalborg or via Facebook.
The event will be sign language interpreted.