Vice-Chancellor's blog: A university's everyday existence must continue even in times of uncertainty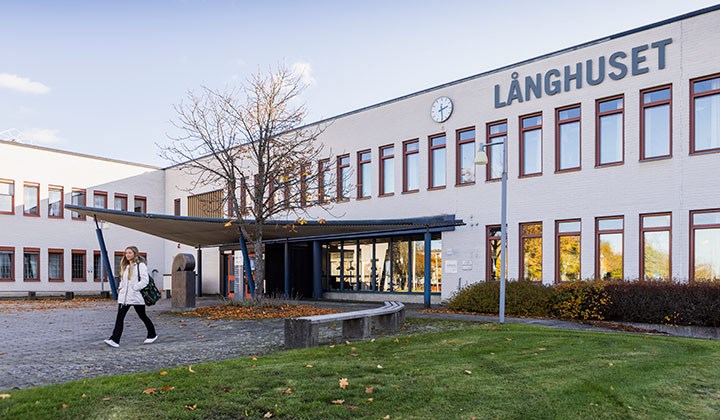 Photo: Terése Andersson
The Russian war of aggression in Ukraine remains a reality – at the price of immense human suffering.
Millions of people have been displaced, some of whom have made it to Sweden. Discussions on how higher education institutions can come together to lend a helping hand to both students and Ukrainian colleagues continue.

The Russian regime opposes democracy, free international cooperation and freedom of speech – all values that a university represents. In these unsettled times, shouldering the responsibility to develop our students' critical thinking skills and democratic resilience is therefore all the more important.
So in the face of it, our everyday existence as a university – with teaching and research – must continue. As the latest wave of the pandemic has eased off, students and staff are back on campus. With new-normal teaching methods, teaching staff are harnessing the experiences made over the last few years of rapid digitalisation. Meanwhile, many researchers are drafting applications to funding bodies and research foundations. An absolute necessity for the university's future development.
School of Music students give concerts. We are hosting ministerial visits. University management have taken part in the annual review discussions with the Ministry of Education and Research and its state secretaries. The Employee Survey points to a sense of great pride of working at Örebro University, and many of us are contributing to the work of formulating a new vision and new strategic goals. Students and staff are planning graduation ceremonies, the university is preparing for Walpurgis Night celebrations, the annual Academic Celebration, as well as the Staff Celebration Day. And all of us are looking forward to the upcoming summer holidays.
All of this and more is much needed to maintain normalcy as a counterweight to the madness of war.
Johan Schnürer
Vice-Chancellor
Ps. The state secretaries and Ministry of Education and Research were very pleased with the operations at Örebro University. Not least with the way we have strategically managed previously unspent funding.