This page in Swedish
EU awarding Örebro University status as 'European University'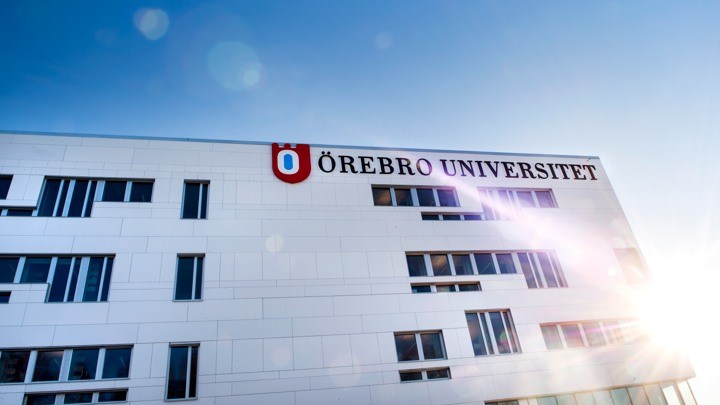 Örebro University is one of nine European universities that together form the alliance NEOLAiA. Now, the EU Commission has awarded NEOLAiA status as a 'European University' and, along with it, funding of EUR 14.4 million in total.
"This is testament to the high quality of the extensive and far-reaching work that we do within NEOLAiA," says Ida Andersson-Norrie, international strategy officer at Örebro University.
The EU's European University initiative is intended to strengthen the member universities' international competitiveness and boost opportunities for internationalisation of education, research and collaboration. With today's results, adding seven new European Universities alliances, the total of 50 alliances now involve more than 430 higher education institutions in 35 countries. Örebro University has been a part of the NEOLAiA alliance since 2020.
"It's extremely positive that this funding gives us the opportunity to develop into a European University together with our eight partners in the alliance," says Vice-Chancellor Johan Schnürer, adding:
"A huge thank you to everyone who has worked so hard to achieve this significant outcome."
Collaborations with eight European higher education institutions
The universities that form NEOLAiA have applied for a total of EUR 14.4 million over 4 years. This means that the partnerships between the institutions can be strengthened and developed further.
"It'll facilitate further strategic collaborations with universities in eight EU member states. We're looking at research collaborations, master's programmes and educational development. Opportunities will also open up for international skills enhancement for administrative staff at the university," says Åke Strid, pro-vice-chancellor for internationalisation and infrastructure at Örebro University.
The joint action within NEOLAiA builds on three focus areas. These are digital transformation, diversity and inclusion, and enhanced mobility. Further, the work within the alliance is divided into ten different work packages, all with global health as the key application area. Örebro University is heading up the work package on research within the alliance but is involved also in all other action areas.
"The lion share of the funding will be directed towards student-centred activities, such as joint courses and summer schools. Some of the funding will be used for activities that involve research, especially doctoral students and junior researchers," says Åke Strid.

Shaping the future European University
Within the alliance, work is currently underway to plan research stays, student and staff exchange, as well as joint initiatives within education, such as study programmes, courses and summer schools. The member universities are also planning applications for joint research funding within a number of fields.
"The funding we've been awarded, now that we have become a European University, will drive internationalisation efforts at Örebro University and within NEOLAiA. What's more, we'll contribute to shaping the future European higher education sector with free movement for students, researchers, teachers, and other staff," says Ida Andersson-Norrie.
Text: Jasenka Dobric
Photo: Kicki Nilsson/ICON
Translation: Charlotta Hambre-Knight
About NEOLAiA
NEOLAiA, meaning youth in Greek, is an alliance of nine young European universities with solid rankings and strong regional support.
The following universities together form NEOLAiA:
Bielefeld University (Germany)
University of Jaén (Spain)
University of Nicosia (Cyprus)
University of Ostrava (Czech Republic)
University of Salerno (Italy)
University of Suceava (Romania)
University of Tours (France)
Šiauliai State University of Applied Sciences (Lithuania)
Örebro University (Sweden)