This page in Swedish
People living in extreme poverty value relationships more than assets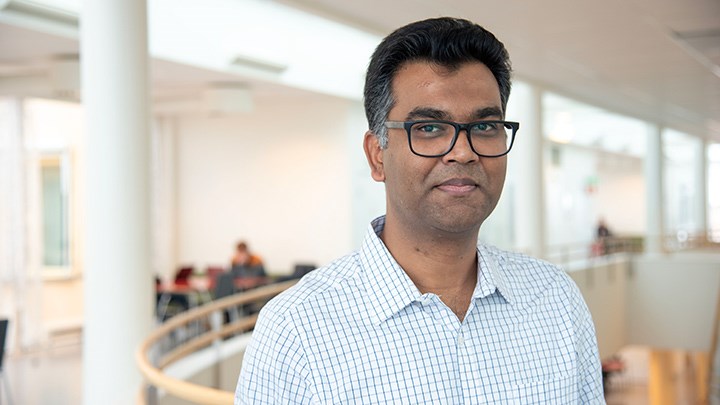 Owasim Akram.
For older persons living in extreme poverty in Bangladesh, it is not the lack of income or assets that stand out when they talk about their situation. Instead, relationships are crucial for their wellbeing, as shown in a new doctoral thesis on older people from Örebro University.
"Striving for a life with dignity is paramount. Their primary focus is their relationships to family members, various institutions, society and the state," says Owasim Akram, who recently obtained his PhD in political science from Örebro University, Sweden.
For his doctoral thesis, Owasim Akram relied on pre-existing life history narratives from 72 extreme poor households in Bangladesh. He also interviewed 37 persons over 60 years of age and studied the reasons why older persons end up living on just a fraction of the USD 1.9 per day, which at the time of the study was the international poverty line according to the World Bank.
"These people are neglected by their families and by society at large and are subjected to 'othering' – in other words being portrayed and spoken of as 'the others'. As a consequence, their agency gets damaged which forces them to self-cocoon and experience what is known as social death," says Owasim Akram.
The results of his studies emphasise the importance of understanding people and their needs to devise better and more effective guidelines and support mechanisms in the future for older persons living in extreme poverty.
"Fighting poverty needs to cover other dimensions, like restoring people's power and agency, than just the economic aspects. For older persons, this crucially connects to fixing the relational fragility. I hope that my research will contribute to turn our attention in that direction."
Poverty transferred between generations
Owasim Akram has taken a comprehensive approach in studying poverty among older persons – from birth to current life situation – and has concluded that extreme poverty is transferred between generations.
"This is also something we need to consider in various interventions. Ageing in extreme poverty is a result of a lifetime of circumstances and experiences."
The older generation is also often among the most vulnerable in extreme poor families. They are assumed to co-reside with other generations but that does not necessarily mean that they are being supported and cared for. The family still stands out as a crucial welfare and wellbeing provider for older persons in societies like Bangladesh.
"When resources are limited, family members need to make a choice. If you for example only have enough for one meal a day, it is likely that the older generation has to take a step back," says Owasim Akram.
Accountability towards research participants
One of the conclusions in the thesis is that researchers, who meet extremely vulnerable people in their field studies, need to be aware of the research participants' lack of power and agency in the research process and in relation to the researcher.
"My field studies involved a fair share of practical, emotional and ethical challenges. Documenting these can help strengthen our methodological practices in research. For example, I discovered that responding with silence can be of great importance in an interview situation but is hardly a way forward from a methodology viewpoint."
According to Owasim Akram, researchers can also improve their processes in terms of sharing the results with these vulnerable research participants.
"They have the right to know and the participants I worked with were interested in learning what happens with the information that they share."
Text and photo: Jasenka Dobric
Translation: Charlotta Hambre-Knight